Scholarships
Free Laundry Programs in 2023: Wash Now [Exclusive Guide]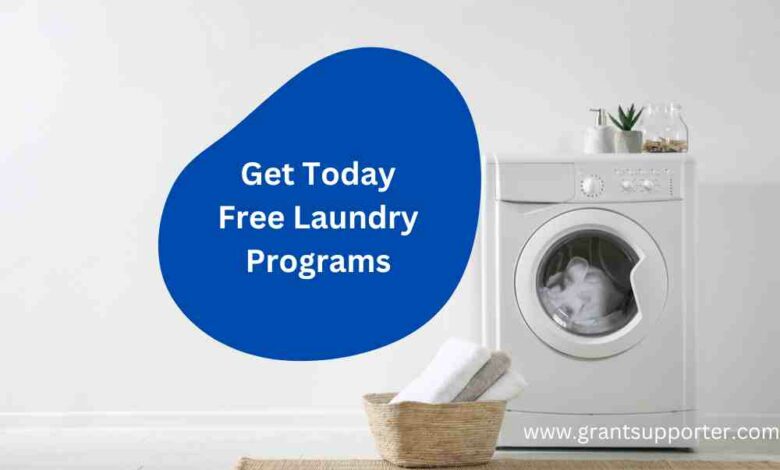 You might require free laundry programs to cater to cleaning clothing and other garments and textiles. Laundry initiatives such as Tide Loads of Hope, Lava Mae, Just A Helping Hand, Laundry Truck LA, and others provide the required assistance.
With over 582,000 people experiencing homelessness in America the previous year, the need for cleanliness and sanitation has become significant. Read more about laundry services without pay for homeless individuals and low-income families.
Where Can I Do My Laundry For Free?
You can drop off your laundry to be washed, dried, and folded free of charge in the suggested list of programs and initiatives under multiple platforms. Here are the additional resources to get the cleaned clothing assistance free of cost while awaiting your dirty clothes to be laundered.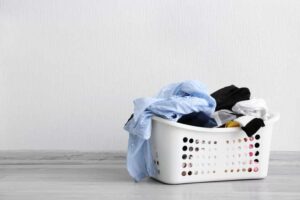 We shall discuss recommended places to get laundry for free under the cleaning and sanitation initiatives and program services.
Generally, they are introduced by federal and non-profit organizations for low-income households, poor individuals, and poor people struggling to find the appropriate laundry facilities.
Have this unique opportunity to get the free washing machine today and have your laundry facilities at home.
The following three programs are mainly targeted to help you with cleaning clothes assistance, and you can do the laundry for free with their mobile facilities. However, we have provided the top five trending programs to support your clothing requirements.
Laundry for Love
Loads of Love
The Laundry Project
1. Loads of Love
The Loads of Love is here to significantly impact individuals having no proper shelters or home and low-income families with their assistive laundry for free based on volunteering.
For people who struggle to manage their clothes cleaning and find it hard to maintain hygiene due to the lack of resources.
2. Tide Loads of Hope
While Tide Loads of Hope is the initiative program under this America's top brand and continues expanding, you can rely thoroughly on their clothing assistance.
"Tide" has been a famous detergent brand for decades, with over 68,000 loads of clean laundry already folded.
3. Lava Mae
Along with its shower services at prime, Lava Mae has started to expand their mobile hygiene units to offer free laundry by Lava Mae in the United States and internationally.
You can get the best services near your location with their more than 89 strong cities reach and new mobile hygiene programs.
4. LaundryCares Foundation
LaundryCares has a vast network across the United States that accounts for the Coin Laundry Association (CLA), a U.S.-based organization.
It comes under the 501(c)3 non-profit organization working towards laundering poor people's clothes and assisting them in crisis.
5. Love INC (In the name of Christ)
The Love INC has helped over 20000 volunteers find meaning in their work and has spread over 110 communities to provide laundry for free.
This charity faith-based organization works towards the welfare of the people in the state and operates with its central clearinghouse, where volunteers serve the people's needs with bills, housing, and free laundry.
There exist individual laundromat owners in the United States who can offer you the laundry for free of cost. However, for self-dependent people, here are the 5 Water Bill Assistance Programs that can lower your laundry costs indirectly.
Free Laundry For Homeless
Get the required free laundry for homeless individuals with the presented step-by-step guidelines. You can be exposed to multiple organization platforms and initiative programs providing the laundry for free services.
Free Laundry For Low-Income
You can get into the free laundry for low-income families and individuals by participating in day events initiated by charitable organizations like Laundry Love, Lava Mae, and Love INC.
Laundry Assistance Program
You can take help of Laundry assistance program to enhance your clothing cleanliness and maintain hygiene. Assistive laundry programs provide a network of volunteer programs and organizations to help you connect the laundry units.
Conclusion
Demands for Free Laundry have increased in the United States, especially after the COVID-19 pandemic. The economic crisis contributed to homelessness and poverty, resulting in poor hygiene and cleaning ratios. Learn the organizations assisting with laundry in this article.
FAQs
Here are the Frequently Asked Questions related to Free Laundry and cleaning assistance.
Where to find free laundry services for homeless individuals?
Several organizations include Laundry for Love, Loads of Love by Tide, Lava Mae, and Laundry Care Foundation. You can also find your nearby community groups or social workers assisting with laundry.
Where can I wash my clothes for free?
You can visit the nearby religious or faith-based organizations, like United Way or Salvation Army, where they assist with cleaning clothes and required laundry facilities for poor and homeless individuals.
How to do laundry for free?
You can enroll in the federally initiated free washing machine or dryer programs or NGOs' new openings inclined to provide laundry for free services.
How do I get my wash clothes for free near me?
Get your clothes washed through mobile units of many platforms like Loads of Love, Lava Mae, and Love INC. Find your nearby social network or groups that can assist you in crisis through social media platforms.
What does laundry love mean?
Laundry Love is a nationally recognized organization partnered with local laundromats to provide free laundry services to low-income families and homeless individuals.