Free laundry is an actual thing. There are laundry assistance programs like Laundry City and Seasons that allow low-income individuals and families to get their clothes washed free of charge. These programs offer assistance nationwide, but you must keep in mind that their availability can vary based on location, funding, and other factors.
National non-profit organizations, like the Salvation Army and Love Inc., also offer assistance for a laundry. You can always seek help from these organizations and the local chapters affiliated with them. When you think you cannot afford to do laundry on your own or need to cut down on the laundry budget, you can check out the list below to find more frugal options!!!
Popular Laundry Assistance Programs
There are several laundromats nationwide, but only a few offer free laundry assistance programs. These laundromats offering laundry assistance are affiliated with non-profit organizations that support them financially. Here's a list of the 11 most popular laundry assistance programs and organizations that administer them for you to seek help from: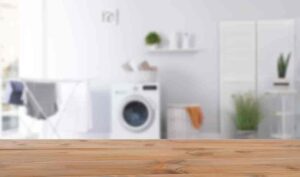 1. Laundrycares Foundation
LaundryCares Foundation is an organization that organizes regular laundry and literacy days. These days are essential, as you can get free books, raffle tickets, and other things through these events. Along with free books, the organization is also said to offer items like televisions, children's bikes, and free laundry services.
With food and music, low-income guests can enjoy the free washer and dryer services offered during these events.
2. Love the Laundry
Laundry Love is one of the best places to get your laundry done for free. It is a network of neighborhood laundromats that enable low-income families and individuals to get their clothes cleaned for zero bucks during certain hours.
Local churches, schools, or other organizations often financially support these free laundry days at the laundromats. Every state has such locations. When you need a place to wash many items every month, you can travel to one of these laundromats to get your clothes cleaned without paying anything extra.
3. Love Inc.
Love Inc. is a national organization that helps low-income communities by providing laundry facilities where individuals and low-income citizens can wash clothes free of charge in their community. The organization has partnered with over 5,500 Christian Churches to assist less fortunate citizens with their shortcomings.
One of the churches in your vicinity must be a partner with Love Inc. You can inquire about their laundry assistance programs and participate in them when needed.
4. Wave of Hope or Loads of Hope
Tide Loads of Hope is a disaster relief program created in 2005 after Hurricane Katrina. It provides free laundry services to families affected by natural disasters. The program runs a mobile laundromat that can complete hundreds of loads of daily laundry. The trucks are equipped with high-efficiency washers and dryers donated by Whirlpool. They can do up to 300 loads of laundry per day.
The program offered by the organization is one of the free laundry programs in 2023 that is most applied to. Tide Loads of Hope has provided 90,000 loads of clean laundry to people affected by natural disasters, including:
Tornadoes and flooding in the Midwest
Hurricanes in Florida
Wildfires in California
5. United Way
United Way's 211 helpline is the best place to explore when you need frugal resources. They can help you find organizations in your area, such as nonprofits and churches, that offer free laundry services. They have no laundry assistance programs, but they can help you find one.
Most certainly, the helpline will recommend looking for Laundry Love in your vicinity. You can also ask them to provide you with the locations of these laundromats around you.
6. The Salvation Army
One of the most popular non-profit organizations, the Salvation Army, can help you with your dirty clothes. The organization works in affiliation with local agencies that offer shelter and housing facilities to those in need.
The shelters and housing facilities offered under the non-profit's name often provide free laundry services. These housing facilities offer free laundry assistance programs and no-cost living. You can check out your town's housing facilities and shelters to see if they allow outsiders to access their washers and dryers.
7. New York Common Pantry (NYCP)
The New York Common Pantry (NYCP) provides free laundry assistance programs for all homeless Americans on Mondays, Wednesdays, Thursdays, and Fridays. The NYCP's Project Dignity program also offers other services to meet the basic needs of homeless visitors, such as food, hygiene services, and mail service.
The program has eligibility criteria that you must meet while seeking assistance for a laundry through the organization. You must be an adult who is facing homelessness. You are also required to be a resident of NYC to be eligible to wash your clothes for free.
8. Palmdale Vineyard Church
Palmdale Vineyard Church offers a laundry assistance program. This faith-based organization is affiliated with Laundry Love, and together, they help the less fortunate with the cost of laundry at the laundromat across from them.
The program is held on the third Saturday of every month at 10 a.m. The church also provides a $25 clothing voucher to the local thrift store once every three months.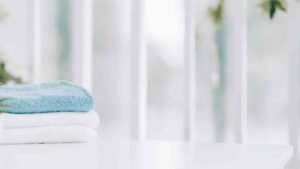 Enjoy the new opportunities and explore more to get the free laundry for homeless individuals that can be accessible through discussed NGOs and other charity platforms.
9. The Laundry Project
The Laundry Project is a non-profit organization that assists families and individuals with limited funds to have their laundry done. The Laundry Project provides free laundry days when participants can wash their laundry for free.
Participating laundromats provide funds on specific days and times to those families in need. You can inquire about the laundry assistance programs at the laundromats around you. At least one of them must be a partner with the Laundry Project, or you can check out the organization's website to find one in your locality.
10. Hope's Corner
Hope's Corner is a non-profit organization in Mountain View, California that provides free laundry services to income-eligible and unhoused community members. The laundry services are available at Trinity United Methodist Church, at the corner of Hope and Mercy Streets. The hours are:
Monday, 7 AM–10 AM
Wednesday 8:30 AM–12 PM
Saturday 8:30 AM–2:15 PM
Hope's Corner also offers showers, meals, bikes, and other services to the community. They rely on volunteers to help provide these services.
11. Loads of Love
Loads of Love is a free laundry service for people who are struggling financially. The program helps people living on the streets, in vehicles, or shelters.
Loads of Love offers a variety of services, including:
A free laundry ministry at a local laundromat one night per month
A free mobile laundry service for the homeless
Laundry facilities in schools and non-profit organizations
Paying for laundry service, detergent, and dryer sheets
Providing cash, coins, or a pre-paid card for laundry fees
Helping with washing, folding, or watching kids
Learn more about the free laundry for low-income families and individuals to open your chances for the new application and events organized by the given organizations.
People Also Ask
Although laundry is not a considerable expense to bear, when a low-income citizen finds it hard to make ends meet, he thinks of saving every penny, and laundry is the first expense to get budgeted out. One then seeks a no-cost option for it. Here are the 4 most frequently asked questions regarding laundry assistance programs:
When should I do laundry to save money?
Many energy companies charge extra for electricity during their "peak hours." Try washing before 4 p.m. or after 7 p.m.
Are there any laundry assistance programs for seniors?
Yes. You can apply to programs like Laundry City, The Laundry Room, Senior Downsizing, and Seasons.
How do you do laundry on a tight budget?
You can either wash them by hand in a sink or a bathtub or apply to the laundry assistance programs mentioned above.
Where can I do my laundry for free?
There are several ways to get your clothes cleaned for free. You can always seek help from organizations like HOTC and Love Inc. Schools, universities, and shelters also offer free laundry services.
The Bottom Line
Laundry assistance programs greatly help low-income citizens who wish to cut down on cleaning expenses. These programs are administered by numerous non-profit organizations that function across the nation. You can inquire about these programs through the official websites of the organizations or contact the laundromats that partner with these organizations.