Scholarships
Unlocking Grants For Disabled Females: (Apply Now)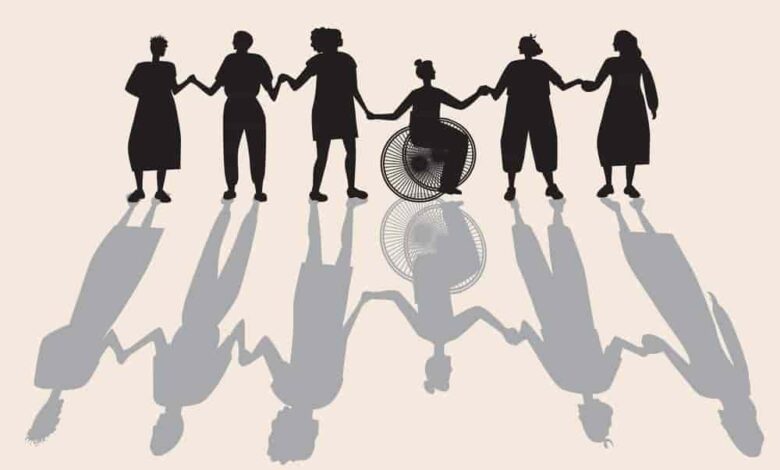 According to the Centers for disease control and Prevention, around 36 million women in America have some disability. We know how women's health deteriorates with aging, especially while struggling with disabilities.
The grants for disabled females are provided by various sources such as profit and non-profit organizations, community groups, and religious charity platforms that we shall discuss in this article. With increasing age, the prevalence of disability also keeps rising.
Housing Grants For Disabled Females
Financial security is paramount for any woman suffering the disabilities. Lucky are those who do have money sufficiency to survive. However, many don't have it struggling to manage their shelters and timely food due to unemployment and striving for housing grants for disabled females.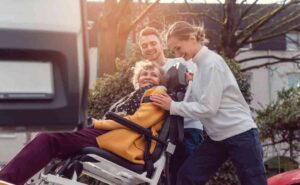 Such housing grants for disabled females provide the necessary ailments for their broken situation and hopeless lives. There may not be specific female-oriented programs, but there are many disability programs for the individual that can resolve the financial burden.
Almost 44% of women with disability aged 65 or above in the United States, a rough estimate is that one woman out of every five lives with some disability and struggle to support themselves financially, according to the Centres for Disease Control and Prevention.
See More: Short-Term Disability Insurance Cost Per Month
You can get into the following top 5 housing grants for disabled women across the United States of America. However, you can also get a location specified to recheck and see the availability.
Section 811 Supportive Housing for Persons with Disabilities
Homeownership Voucher Program
Housing Choice Voucher Program (Section 8)
Housing and Disability Advocacy Program (HDAP)
The U.S. Department of Agriculture (USDA)
Due to unemployment and poverty, many females fail to meet their end meals and shelter homes in America. Many women with disabilities may not engage in the required facilitation due to a lack of money, affecting their social well-being.
The following programs that you can apply for disabled women to ensure their well-being and financial support, making them feel more confident and opening the opportunity for them to become self-sufficient again with such Housing Grants For Disabled Females.
See More: Housing Grants For Disabled Veterans With PTSD
Department of Education

Individuals with Disabilities Education Act (IDEA)

Free Appropriate Public Education (FAPE)
Least Restrictive Environment (LRE)
Individualized Education Program (IEP)

Pell Grants and Federal Supplemental Educational Opportunity Grants (FSEOG)

Department of Health and Human Services (HHS)

Administration for Community Living (ACL)

Department of Housing and Urban Development (HUD)

Homeownership Voucher Program
Section 811 Supportive Housing for Persons with Disabilities

Social Security Administration (SSA)

Supplemental Security Income (SSI)

Small Business Administration (SBA)

Office of Women's Business Ownership
8(a) Business Development Program

U.S. Department of Labor's Office of Disability Employment Policy (ODEP)

Fund Initiatives and Programs

Department of Veterans Affairs (VA)

Specially Adapted Housing (SAH) Grant
The U.S. Department of Justice does also have housing grants for disabled females. You can participate in the Disability Grant Program, which aims to end the violence against these people and deaf individuals with several health disparities.
The suggested federal grants for disabled females would also give them a door to knock the employment opportunity and improve their quality of life using the funds correctly. Women with children can benefit most from these grants by managing their monthly expenses.
See More: Grabe your Free Beds and Mattresses Now!
Financial Assistance Program For Disable Women
Getting financial assistance would not only provide support in everyday expenses for single women, especially those with a disability but also ease the emotional burden by giving a sense of security.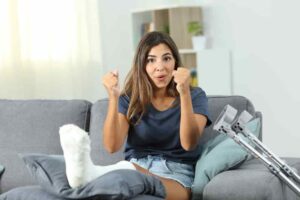 You can achieve financial freedom by enrolling in the program offered by the non-profit organization to take care of your well-being and ensure the child's education and safety if you are a disabled or single mother.
See More: Rent Assistance For Disabled Adults
Eligibility To Apply: Grants For Disabled Females
Across the different regions or locations, the eligibility criteria for the recipient or participants may differ significantly due to the vast amount of grants to be arranged and the number of applicants to be considered.
Here, you can get a general overview of the eligibility criteria to apply for grants for disabled females. This will help you ensure the timely arrangement of the documents, cross-check the sufficiency and enroll in a particular program before the deadlines.
Proof of Disability
Gender and Age
Residency
Income Level
Specific Purpose
Past Recipients
Application Process
Other Criteria
Remember that you must read the grant guidelines thoroughly and contact the grant awarding agency if you have any questions regarding the eligibility or policy of the program.
If you have any existing federal enrollment in the following program, your application might need to be over-checked and reconsidered for the allocation of the benefits.
Pre-existing enrollment in the above program might interfere with your application for housing grants for disabled females. However, please validate the access to benefits offered under the program, which might also have coverage for disabled women in need.
See More: Best Free Programs For Expectant Mothers
Conclusion
In this article, we've comprehensively covered the different grants for disabled females, including the general eligibility criteria that can help you strengthen your application forms. You can directly connect to the specified programs to get the suggested organizations' brief policy framework and timelines.
FAQs
What kind of grant is the Americans with Disabilities Act?
The Americans with Disability Act is a civil rights law enacted in 1990 in the United States to prohibit discrimination against disabled individuals and all public access areas, including schools, transportation, and public and private places.
What is the increase in disability benefits for 2023?
The latest increase in disability benefits according to the cost-of-living adjustment (COLA) for Social Security and Supplemental Security Income (SSI) benefits under the Social Security Administration (SSA) is around 8.7% which has been effecting from January this year.
How much money can you have in the bank for Social Security disability?
The amount of money you can have under the social security disability benefits is around $2000 for individuals and $3000 for couples; the females with a disability can have more benefits added to the provided default amount.
What are the Housing Grants For Disabled Females?
The grants covered under programs such as Section 811 Supportive Housing for Persons with Disabilities, Homeownership Voucher Program, Disability Advocacy Program (HDAP), Assistance under U.S. Department of Agriculture (USDA), and other non-profit and charity programs are available for the disabled women.
What is the Eligibility to Apply for the Disability Women Grants?
Generally, you need to have the clinical document remarked by the professional doctor, proof of disability, your income level, existing enrollment in any federal program (if have one), and residency proof.