Donations
15 Private Grants For Fire Departments: Rescuing The Rescuer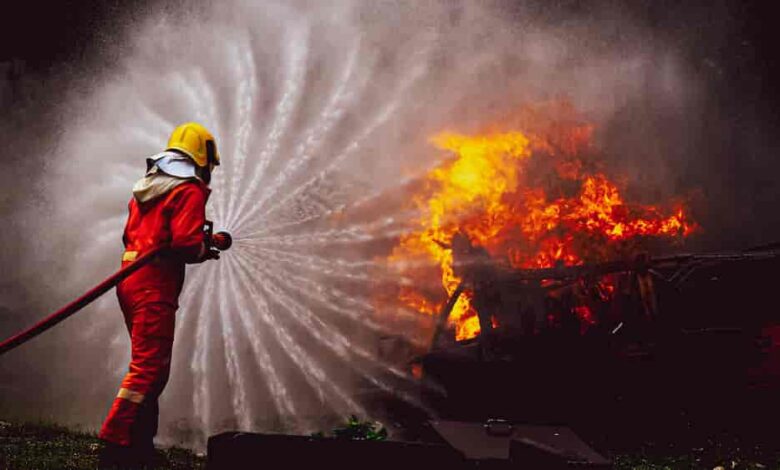 Everybody needs a little backup every now and then, even the people who help us in times of distress, which is why private grants for fire departments are a big deal. These grants offer the required assistance to the fire departments in need.
While the fire department and EMS regularly respond to the public's requests, the assistance requires resources that require funds to buy. The resources these wings use are often expensive, and with their recurrent use, the department's budget goes out of hand sometimes. Their only hope is to seek financial support from various sources like NGOs, government organizations, major companies, and others.
Private Grants For Fire Departments: An Overview
Several benevolent organizations offer private grants for fire departments to help them improve their training programs and enhance their technology.
You can also get financial assistance to purchase specific equipment through grants for free equipment for fire departments.
Getting funds from a grant program can be crucial, but with this step-by-step guide to drafting a grant proposal, you can maximize your benefits.
Helpful Private Grants For Fire Departments
Private agencies often offer grants for fire departments. These grants enable the rescue squads to get funds to buy the resources required to assist laypeople in emergencies.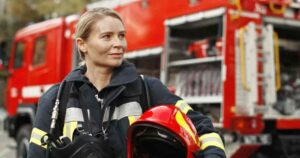 Brant Chesney Memorial Grant Program

Introduced in memory of Brant Chesney, a Gwinnett County career firefighter who died on December 27, 1996, the Georgia Firefighters Burn Foundation offers special grants to the fire department in Georgia.
The funding can generate a brand-new program or improve the current everyday safety scheme focusing on fire prevention and burn prevention education.
The fire departments in Georgia, with a set motive that can be met within six months of gaining the funding, can apply for the grant.

Omnova Solutions Foundation

The Omnova Solutions Foundation offers fire department grants to eligible applicants for enhancement purposes and equipment purchases. The grant amount ranges from $5,000 to $100,000.
The organization offers financial support to non-profit, tax-exempt organizations founded for community use and with an active 501(3) designation under the Internal Revenue Service Rules.

Monsanto fund

The Monsanto Fund assists fire departments throughout the nation. The application process requires you to submit a proposal describing the project clearly.
The grant prizes vary significantly, from $20,000 to $300,000. However, you must meet with a Monsanto Fund regional or local official before applying.
You would require a referral from a local rep to be acknowledged for the grant. Once the local representative approves your application, you will be provided with a unique code with which you will be able to access the online application.

Fireman's Fund Heritage Program

The Fireman's Fund Heritage is a national community-based program that offers funding for firefighting instruction, fire prevention equipment, fire protection training, and community disaster response initiatives.
Employees and officials of the Fireman's Fund also volunteer for local and national fire stations and burn prevention/treatment groups.
You are eligible for the program if yours is a registered fire station or a fire department.

Automated External Defibrillation (AED) Grant

The AED grant is an initiative supported by generous donors, corporate sponsorship, and AED manufacturer sponsors.
This program is intended to assist organizations and individuals in purchasing AED devices at reasonable prices.
Organizations, fire departments, and even individuals are eligible for the grant.
Read Also: Get Police Vehicle Grants – Law Enforcement
Allstate Charitable Foundation

The Allstate Charitable Foundation devotes a lot of money to the states annually. They are committed to creating secure cities where people can live stress-free.
These towns are supposed to be financially advanced and crime-free making them a place to commit to for life.

FM's Global Fire Prevention Grant Program

FM Global offers financial assistance to firefighting groups and rescue squads. Fire departments, fire brigades, and national, state, regional, local, and community groups could benefit from various fire department grants.
You can check out their official website to gain an insight into all the important details, like the application process, deadlines, and eligibility criteria.

International Fire Relief Mission (IFRM)

The International Fire Rescue Mission (IFRM) is a charitable organization that offers lifesaving assistance and support to dedicated fire crews and emergency responders in areas lacking educational advantages or tools.
The organization also works to provide special-purpose demos on using donated firefighting and emergency response devices in full compliance with standard guidelines and to promote practical, long-term help and support by expanding global agreements and partnerships for continuous encouragement, preparedness, and training.
Fire and public safety organizations located beyond the United States are eligible.
If deemed eligible, you will gain access to fire and EMS devices, such as personal protective equipment (PPE), self-contained breathing apparatus (SCBA), compressors, lifesaving instruments, gear, and EMS equipment.

Lacy and Connor Search and Rescue Fund

The organization provides financial aid to law enforcement and charitable groups engaged in search and rescue operations. These organizations can apply for private grants for fire departments that offer instruction, tools, or any other item to help them reduce their search-and-rescue efforts.
Along with fire departments, rescue squads, EMS, and other search-and-rescue groups are eligible for the aid.
Lowe's grants for fire departments
Lowe's Foundation, a non-profit organization, assists fire depts by helping them financially. The Community Partners Grant Program launched by the organization is the most helpful of all grants for fire departments. Rescue squads and fire departments working with a non-profit organization or a public school can apply to the grant program.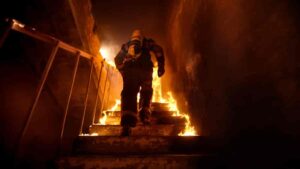 The grant amount can be used to purchase equipment, supplies, and materials for fire safety and prevention, as well as community outreach and education programs related to fire safety. If you are applying for the program, make sure that you do not apply as an individual but on behalf of your department, and you must clearly state the objective of your project for which you require the funds to increase your chances of getting the funding.
It is important that your project meet the Community Partners Grant Program guidelines and eligibility criteria. This includes demonstrating community involvement and support, having a clear plan and budget for the project, and being a registered non-profit organization or public school.
The organization will only award a maximum of $10,000 per project. If you wish to apply for this grant, the deadline is May 1. While Lowe's grants for fire departments benefit the fire squads as they enable them to make purchases of required devices and equipment and help them enhance the rescue systems, the department can also benefit from other grant programs offered by the organization.
Grants For Free Equipment For Fire Departments
Rescue equipment is an essential part of a fire squad. These pieces of equipment ensure quicker and safer rescue on the department's part. Due to their recurrent use, they experience wear and tear, resulting in the purchase of a new one. However, these devices aren't easy to afford.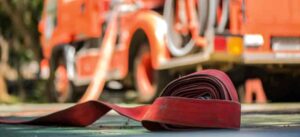 The fire department may not always be able to afford new equipment every now and then, which is why there are grants that offer free equipment for fire departments.
The Hormel Foundation

Offering a grant amount ranging from $20,000 to upwards of $200,000, The Hormel Foundation has been assisting the fire departments since 2009. These grants have provided free equipment for fire departments for years now.
These grants are location-based, and your department will be eligible only if you provide your services in Austin, Minnesota.
Based on The Internal Revenue Service's ruling, your organization must be exempt from taxes and function for charity, academic, or research-based purposes.
An individual is not eligible for these fire department grants.

Fraternal Order of Eagles Foundation

The organization offers $1000 fire dept grants to the squads that require funds to purchase CPR equipment.
They also offer need-based grants across the entire nation. The Emergency Medical Services and the local fire departments are the only eligible applicants for these programs.

Leary Firefighters Foundation Grant Program

The Leary Firefighters Foundation offers grants across the entire United States of America. The Jeremiah Lucey Grant Program, administered by the organization, offers grants for volunteer fire departments.
With the grant money, you can enhance your department's professional; development program, buy advanced equipment for your squad, or ensure that your troop has all the technologically advanced machinery.
If you follow all the application requirements and are deemed eligible for the grant, you may acquire amount ranging between $5,000 and $25,000.

Motorola Solutions Fire/EMS Grants and Assistance

The mobile company offers financial assistance to rescue squads, fire departments, and EMS groups. As a communication business brand, the company offers communicative assistance to eligible fire departments and EMS aids.
The Firefighters Grant Assistance assists you with funds to buy devices like fire radios and fire pagers. You can also seek help from them for personnel accountability.

Federal Emergency Management Agency (FEMA)

FEMA offers several private grants for fire departments, including the Assistance to Firefighters Grant (AFG) and the Staffing for Adequate Fire and Emergency Response (SAFER) Grant.
These grants are specifically curated to help fire departments with equipment, training, staffing, and other operational needs.
The agency believes in empowering those who risk their lives to save others, and as a form of appreciation and with the intent to assist, they provide these grants annually.

The Firehouse Subs Public Safety Foundation

The Firehouse Subs Public Safety Foundation is a non-profit organization that aims to provide grants to fire departments and other public safety organizations.
The foundation provides funding for equipment, training, and other needs that help first responders better serve their communities.
The organization has awarded over $60 million in grants to over 1,500 organizations since its inception in 2005. You can also apply for grants for volunteer fire departments in 2023.
Read Also: How Church Outreach Programs Impact Lives?
How To Prepare A Fire Department Grants Proposal?
Every year, numerous departments apply for assistive grants like grants for free equipment or grants for fire trucks, but only a few get the funding. The secret to successful funding is a well-written grant proposal. Often known as the application process, a grant proposal is essential to the funding process, and preparing one that can get you the maximum amount is crucial.
The proposal-forming process is a seven-step process that includes steps like identifying your needs and clearly stating your needs, creating a budget, to reviewing your proposal. This is how you can ace your proposal game:
Identify your funding needs.
Research grant opportunities
Develop a strong proposal narrative
Provide a detailed budget
Highlight the impact of your proposal
Follow the grant guidelines
Review and revise
The Final Word
Fire departments and rescue groups are lifesavers in the real sense. However, they are never appreciated enough. They often struggle with funding issues, even when it all goes into saving lives. Private grants for fire departments relieved them of the economic crisis temporarily. These grants help them enhance the quality of the tools and abilities of the men who help people in difficult times.
Frequently Asked Questions
Where do local fire departments get their funding?
US federal government agencies and private organizations offer local officials funding resources and program assistance. Different funding programs are available to rural fire departments, including grants, loans, donations, and reimbursements.
Can I get grants for fire trucks?
Some organizations offer equipment grants to fire departments. These programs may also include assistance with items like fire hoses and fire trucks. You must confirm with the respective organization before applying. You can also look for private grants for fire departments – they might get you grants for fire trucks.