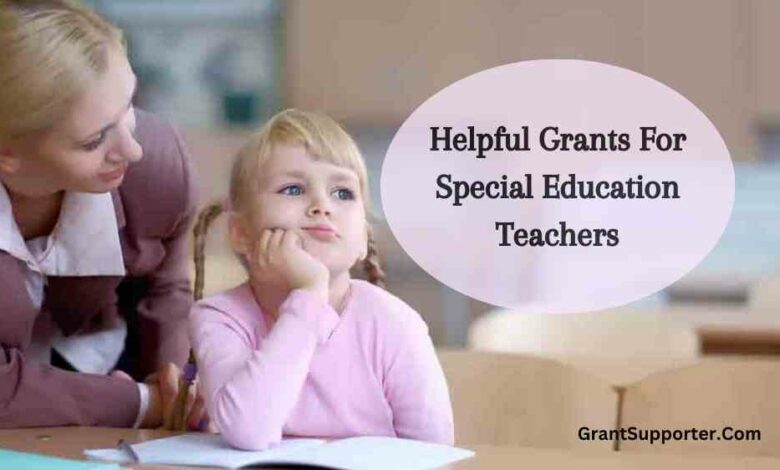 Funding opportunities specifically designed to support special education teachers and professionals who work with students with disabilities are called grants for special education teachers. These grants can help special education teachers enhance their skills, access professional development opportunities, and improve the educational experience for students with special needs.
Professional organizations, government agencies, and private institutions are the primary sources for applying for these grants.
Grants For Special Education Teachers: Sources To Explore
Grants for special education teachers can be categorized into 10 different types, each strengthening the profession uniquely. These grants can be accessed through various means, like online research, national grant databases, the teacher network, and local resources.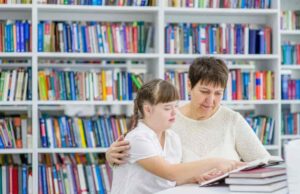 Teacher Professional Development Grants
As the name suggests, these grants enable teachers to enhance their skills by allowing them to attend relevant workshops, conferences, and training programs. They also help with enrollment in courses that focus on improving their teaching techniques and strategies for students with disabilities. These grants are offered by organizations and foundations like:
The Learning Disabilities Foundation of America (LDFA)
Council for Exceptional Children (CEC)
The National Association of Special Education Teachers (NASET)
The National Education Association (NEA)
Classroom Supplies and Materials Grants
These classroom grants for special education teachers offer financial assistance for teachers who wish to acquire specialized classroom materials, assistive technologies, and resources tailored to their students' needs. Institutions that are known for assisting in this manner offer resources most of the time instead of providing direct funds. You can apply for the resources at:
DonorsChoose
Lowe's Toolbox for Education
AdoptAClassroom.org
Education Associations
Innovation Grants
These grants support innovative projects and initiatives that could improve special education services, curriculum, or teaching methods. They also encourage collaboration between special education teachers and other educators. Sources that offer these special education grants for teachers are:
The NEA Foundation
Institute of Education Sciences (IES)
Tech and Education Companies
Corporate Giants
Research and Study Grants
Special education teachers can apply for grants that fund research projects related to special education practices, interventions, and the impact of various teaching methods on student outcomes. You can access these grants through:
American Educational Research Association (AERA)
Spencer Foundation
Teacher Quality Research Grants
Disability Research Grants
Teacher Leadership Grants
These grants for special education teachers help interested teachers take on leadership roles within their schools or districts. With the assistance received through these grants, teachers can perform roles such as mentoring other teachers, leading professional development sessions, or participating in curriculum development. These foundations can help you get the required financial assistance:
National Board for Professional Teaching Standards (NBPTS)
American Federation of Teachers (AFT)
State and Local Education Agencies
Special Education Networks
Continuing Education Grants
You can explore the financial assistance programs that support special education teachers pursuing advanced degrees, certifications, or courses focusing on special education topics. These grants are offered by:
Teacher Education Assistance for College and Higher Education (TEACH) Grant
The P. Buckley Moss Foundation
Fund for Teachers
Fulbright Teachers for Global Classrooms Program (Fulbright TGC)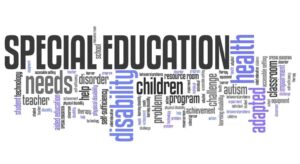 Technology Integration Grants
Technology integration grants are designed to support educators, including special education teachers, in incorporating technology into their teaching practices to enhance student learning and engagement. These grants can provide funding for the purchase of technology tools, software, devices, and training needed to effectively integrate technology into the classroom for students with special needs. You can also apply for free iPads for autistic children to help them understand better.
Here are three organizations that have historically offered technology integration grants for special education teachers:
The Toshiba America Foundation
International Society for Technology in Education (ISTE)
Multinational companies
Travel Grants
These grants can cover expenses such as transportation, registration fees, accommodation, and meals, allowing teachers to enhance their skills, network with colleagues, and learn about the latest developments in their field. These organizations have historically offered travel grants for special education teachers:
The Patagonia Foundation
The Emily Hall Tremaine Foundation
Lemelson-MIT Program
National Association of Special Education Teachers (NASET)
Target Field Trip Grants
Physical Education and Recreation Grants
Funding for adaptive sports equipment, recreational activities, and physical education resources tailored to the needs of students with disabilities is included under the Physical Education and Recreation section. These private organizations, education associations, and local agencies have historically offered these grants for special education teachers:
Nike Community Impact Fund
The Christopher and Dana Reeve Foundation
National Association for Sport and Physical Education (NASPE)
National Consortium for Physical Education and Recreation for Individuals with Disabilities (NCPERID)
Environmental and Sensory Grants
The environmental and sensory grants program offers financial assistance in creating sensory-friendly classroom environments, outdoor learning spaces, and interactive sensory experiences for students with sensory processing needs. You can gain access to these grants and their funds through:
The American Psychological Foundation (APF) and its Visionary Grants program
The Laura Bush Foundation for America's Libraries
National Autism Association (NAA) and its Helping Hand Program
Unique Grants For Special Education Teachers In California
For those currently working as teachers, pursuing an education in teaching, or considering pursuing a career as a teacher, it's essential to understand the different types of grants a teacher can receive. You can either get a grant in the form of a student loan if you wish to pursue education in teaching, or you can get a grant to utilize for your students.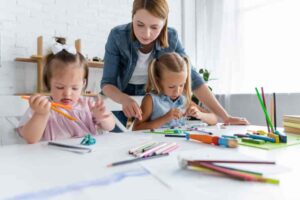 Either way, these are 5 grants for special education teachers in California that you can apply for if you are a special education teacher:
Colibri Special Project Grant
McCarthy Dressman Education Foundation Teacher Development Grant
The Carlston Family Foundation's Innovation Grants
Special Education Local Plan Areas (SELPAs)
Golden State Teacher Grant Program
While these are grants that are unique to the special education teachers of California, you can also apply for national grants like the TEACH grants, the NEA Student Success Grants, and the grants offered by the Department of Education.
Draft A Successful Grant Application
Drafting a perfect grant application that can get you a majority of the funds is essential when it comes to benefiting the future of our nation. You must keep in mind that you research thoroughly, address the need clearly, and proofread the application before submitting it to the respective grant programs.
Essential Grant Application Outline:
Introduction
Statement of Need
Project Description
Timeline
Budget
Project Impact
Collaboration and Partnerships
Sustainability
Conclusion
Supporting Materials
Sample Grant Application
Here is a sample grant proposal for special education grants for teachers that I created based on the information from the web search results. Please note that this is only an example and not a real proposal.
Cover Letter
Date: August 31, 2023
To: XYZ Foundation
From: ABC School
Subject: Grant Proposal for Special Education Technology Project
Dear XYZ Foundation,
We are writing to request your support for our Special Education Technology Project, which aims to enhance the learning outcomes and engagement of our students with special needs through assistive technology. ABC School is a public elementary school that serves a diverse population of 500 students, 100 of whom have special needs such as autism, dyslexia, ADHD, and intellectual disabilities.
Our project will provide our special education teachers and students access to 10 tablets equipped with specialized apps and software to help them with reading, writing, math, communication, and social skills. These tablets will allow our students to participate in online learning activities and collaborate with their peers and teachers. The total cost of the project is $15,000, which includes the purchase of the tablets, the software licenses, the training for the teachers, and the project evaluation.
Our project aligns with your foundation's mission of supporting innovative and effective educational initiatives that benefit students with special needs. We have conducted a needs assessment and a literature review to identify the best practices and evidence-based strategies for using assistive technology in special education. We have also developed a detailed project plan outlining our project's goals, objectives, activities, outcomes, and evaluation methods.
We appreciate your consideration of our grant proposal and hope to hear from you soon. Please contact us if you have any questions or need any additional information.
Sincerely,
John Smith Principal, ABC School
People Also Ask
A lot is happening in the education world. With technology being used to impart knowledge and invent new techniques for educating the specially-abled, teachers have been doing a lot. In this buzz, here are 4 key questions frequently asked by tutors and educators.
How do I become a special education teacher?
You must earn a bachelor's degree. A course in special education after completing a bachelor's degree in any discipline. 
How does California fund special education?
The state funds special education services through Special Education Local Planning Areas (SELPAs).
Are there any government-funded grants for special education teachers?
Yes. There are grants available on grants.gov and you can get the necessary funds from.
Who is eligible for special education grants for teachers?
Eligibility depends on numerous factors, like the proposed project's innovation, the teacher's professional development, and the impact on students.
The Final Word
Grants for special education teachers have helped many educators enhance their skills and led them to impart knowledge to specially-abled students in innovative and technologically advanced ways. You can also benefit from these programs. You must be deemed eligible for the grant amount the respective organizations offer.