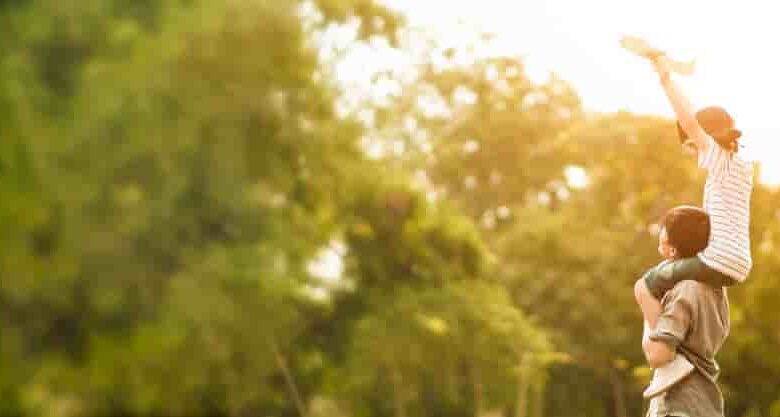 Approximately 2.7 million single fathers reside in the United States, which accounts for a minority of 20% of the total single parents (i.e., Both single mom and dad) according to the United States Census Bureau's recent data. Following are some single father assistance programs to support their survival. Some grants for single fathers program is also available to help them.
Temporary Assistance for Needy Families (TANF)
Supplemental Nutrition Assistance Program (SNAP)
Child Care and Development Fund (CCDF)
Housing Assistance (Section 8 Public House Agency – PHA)
Legal Assistance (Legal Aid Society or bar association for assistance)
Counseling Services (CS)
Earned Income Tax Credit (EITC)
In this article, we will try navigating the path for single father assistance that will help them ease their financial burden. After the divorce or death of the wife or having never been married, a father becomes vulnerable to the responsibility of kids or alimony. In addition, he is answerable for his social conduction as a single parent.
Resources and Assistance for Single Fathers
We must understand the emotional and financial well-being of the father with children undergoing marital separation. Around 1.7 million single fathers live with their children under 18; approximately 37% of these fathers live in poverty or low-income, seeking some assistance and help provided below.
National Fatherhood Initiative
The Fatherhood Project
Single Dad Program
Housing Assistance for Single Fathers
Fathers Incorporated
National Center for Fathering
Administration for Children and Families
Men's Health Network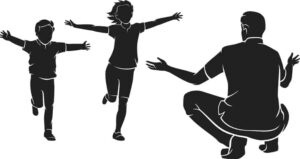 With financial difficulty in paying child support and alimony, and increased stress, assistance for single fathers may reduce their sense of grief and loss and prevent further mental health issues.
The acceptance of fathers as primary caregivers has led to an increase in single fatherhood.
Single dads are more likely to suffer social isolation or lack social support due to the dominant 80% of single mothers collecting all the assistance. According to the U.S. News & World Report, grants for single fathers are available due to the rising cost of children, around $290,014 according to the U.S. News & World Report.
According to the U.S. Government Accountability Office report, over 20% of the custodial parents who were due child support were fathers. This suggests the conditions of fathers struggling with the finances in their child care and development. The single father assistance can rescue their struggle over the period.
Must Read: Get Single Father Help With Housing Grants
Single Father Programs
To navigate the challenges and hardships of parenting, several single father programs and resources are available to improve their overall well-being. Such programs are assisted in helping them financially and rescuing their emotional status and being the father without a partner.
The following are specific single father programs that will help you eliminate your increased stress and financial burden due to your parenting responsibility.
Fatherhood Programs

Many non-profit organizations and community centers (NPSs/NGOs) provide fatherhood support programs, parenting classes, and mentoring. They will help you build a support network.

Financial Assistance Programs

Financial challenges are inevitable when you are a single father seeking help to manage your bills, childcare, education, and other housing expenses. Programs like Temporary Assistance for Needy Families (TANF), Supplemental Nutrition Assistance Program (SNAP), and the Earned Income Tax Credit (EITC) will provide you assistance for single dads.

Legal Aid Clinics

Child custody, child support, and other family law issues might bring you under legal challenges and conflicts; this is where single father programs for legal aid assist in preventing any further issues and family battles.

Mental Health Services

Being a single father sometimes invites work stress, anxiety, and depression, which may lead to severe if not tackled well; mental health assistance also becomes crucial for single fathers.

Job Training and Education Programs

Finding employment sometimes becomes essential because earning matters the most for a single father. Some programs provide job training and education opportunities to upscale their career.
Grants for Single Fathers: Benefits
Financial crunch will always lead to suffering with all those abrupt attempts to meet your end meals. The swinging budget for your survival might experience a saving drop due to the single-hand responsibility of child care and development. Seeking grants for single fathers can do justice to your vulnerability.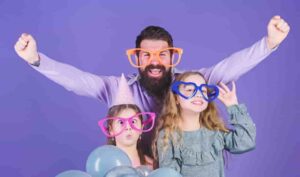 The grants for single fathers can help you with your basic survival needs and provides childcare facilities under the following single parenting schemes.
Temporary Assistance for Needy Families (TANF)

The average benefit amount the single father receives under this program varies by a different state, although it ranges between $300 to $900 per month, depending upon the family size. Along with childcare, you can also get cash assistance, job training, and employment assistance.
This program provides single father grants for dads with dependent children to manage out-of-wallet expenditures to up-life their basic lifestyle and promote equal opportunities in society.

Supplemental Nutrition Assistance Program (SNAP)

A single father benefits under this program from buying monthly food ranging between $200 to $900 depending on household size, income, and other expenses.
Along with the financial assistance for food, this program also offers nutrition education and preparation training to make healthy food choices that can help a single father in the kitchen.

Child Care and Development Fund (CCDF)

Based on the data provided by the National Women's Law Center, the average monthly benefit amount under the CCDF is $480. However, this can vary due to different state policies and individual circumstances.
It covers the cost of childcare, including the licensed childcare providers and other caretakers like friends and relatives. You can get help for single dads if you fall under the eligibility criteria set by your state.

The Federal Supplemental Educational Opportunity Grant (FSEOG)

If your wish to pursue your higher education, this is one of the educational grants for single fathers to support your studies and uplift your career, however, the benefit amount varies by independent school or college policies.
Being a single father and student, you can pay your tuition fee, study material, room and board, and other educational expenses.

Earned Income Tax Credit (EITC)

This federal tax credit assists single fathers; the benefit amount for single fathers with one qualified child is around $3618, whereas with two qualified children is $5980. You can claim this credit on your federal tax return.
Under this EITC program, single fathers get a reduced amount of taxes they owe and also provide a refund even if they don't owe any taxes. However, you must have earned income from employment or your business to be eligible.
Must Read: Free Laptops for low income Families application
Housing Grants For Single Fathers
Housing help for single fathers will provide you with different kinds of assistance, such as rental assistance, homebuyer and home repair assistance, and emergency shelters.
| Sr No. | Program | Description |
| --- | --- | --- |
| 1 | Housing Choice Voucher Program | This program (section 8) provides rental assistance to low-income single fathers, with rental vouchers to cover a portion of their total rent. |
| 2 | HOME Investment Partnerships Program | This program supplies grants to states and local communities to support affordable housing programs for single fathers, including rental and homebuyer assistance. |
| 3 | Community Development Block Grant Program | Under this program, funding is delivered to the local communities to support a variety of housing assistance, such as home repair and improvement. |
| 4 | Emergency Solutions Grants | Funding is provided to the local communities to prevent homelessness and ensure the safe housing facility or emergency shelter for single fathers having low-income. |
| 5 | USDA Rural Development Housing Programs | Loans and grants for rural areas, low-income families, and single fathers are provided under USDA to assist with their home purchase, building, or repair work. |
| 6 | Habitat for Humanity | Families in need can get affordable housing assistance through this program, and single fathers with limited income resources can be eligible to receive the benefits. |
Free Money Grants for Single Fathers
After separation, single fathers become the whole and sole providers of the children and other family members. They are often seen searching for ways to earn extra money for their family's survival.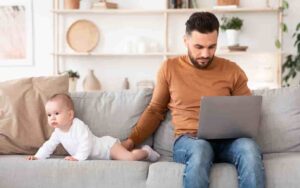 There are ways to get free money grants for single fathers help through various programs. They offer free money with no repayment offer to pull out their families from a financial soup.
Diversion Cash Assistance
The free money grant for single fathers is the Diversion Cash Assistance. This grant offers help for single fathers with a temporary financial crisis.
If an applicant is experiencing a short-term financial crunch, that is to say; their financial issues are such that they can be solved with the assistance provided through these single father help programs, then they are deemed eligible for these free money grants for single fathers.
The Diversion Cash Assistance program can provide short-term help for up to 4 months, and the benefit amount will be based on the specific needs at the time of crisis.
Single father grants are available to its applicants for only a short period of 1 to 4 months. The applicants can apply for these grants for single dads during this period.
The best part about these grants for single fathers is that even though they open up for a short while, their benefits are much more helpful than free money grants offered by other agencies.
Temporary Assistance for Needy Families (TANF)
Like the Diversion Cash Assistance (DCA), Temporary Assistance for Needy Families (TANF) offers free grants for single fathers to applicants who need emergency funds.
This government assistance for single fathers program is another way to get immediate funds to temporarily get yourself and your family out of a financial crunch.
However, what sets Temporary Assistance for Needy Families apart from Diversion Cash Assistance is that TANF can offer an applicant constant financial assistance for 60 months.
While Diversion Cash Assistance offers funds only for 1 to 3 months, TANF offers funds continuously for 5 long years.
Hence, opposite to its name, TANF offers constant and not temporary help for single fathers through their free money grants for single fathers to pull them out of the financial black hole.
Must Read: Financial Assistance For Fathers Paying Child Support Programs
Hardship Grants for Single Fathers
Financial difficulties will never leave you until you do not find the solution yourself; several hardship grants for single fathers are available to manage your crisis immediately.
The Single Parent Advocate Emergency Relief Fund
The Modest Needs Self-Sufficiency Grant Program
The United Healthcare Children's Foundation
The American Red Cross
The Salvation Army
The Catholic Charities Emergency Assistance Program
The Jewish Federation Emergency Assistance Program
The Homelessness Prevention and Rapid Re-Housing Program
The Weatherization Assistance Program
The Operation Homefront Emergency Assistance Program
The above-given hardship grants for single fathers can benefit you with different kinds of assistance and help that may replace your financial and parenting stress. You can improve your lifestyle by enrolling in such programs and providing your kids with a nurturing and developing life.
Help for Single Fathers
Till now, we have talked about several agencies, departments of the federal government, and other single father help programs, but there are still many ways to get help for single fathers in several sectors of life.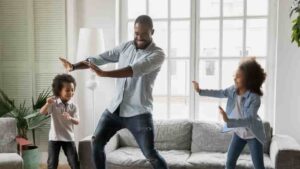 The resources that are required to survive everyday life might not be provided directly through these programs.
Still, they offer financial assistance for single fathers who can buy those resources for themselves and their families. Read along to learn more about these resource-specific programs that help single father.
Food Assistance
Nutritious food is one of the most important aspects of everyone's life. Without proper food, one might not be able to function correctly.
If a father would not have proper food, he would not be able to work to his full potential, or he would not be able to find proper jobs and retain them to suffice for their family.
With the single father grants programs that offer financial assistance to single fathers so that they can buy food and grocery items for themselves and their families, single fathers are provided the required financial assistance.
The federal government also introduced programs directly offering nutritious meals to needy people. One can also seek help for single fathers from non-profit organizations that offer free meals and that too, two times a day.
Some specific meal programs also assist single fathers, their children, and other family members by providing daily fresh meals. You can look for such food assistance programs over the internet by searching for help for single fathers for food assistance or food assistance grants for single fathers.
Child Care Assistance
Single fathers often struggle to care for their children while leaving for work. Appointing a nanny is an easier option for childcare assistance. But, if, due to your financial condition, you cannot afford to hire a nanny.
You can seek help from external agencies that offer help for single fathers with childcare assistance. Several non-profit charity organizations offer childcare assistance for single fathers.
You can seek their help by registering and submitting the required documents and the application form. These documents may include proof of nationality, proof of address, proof of income, proof of custody, and other such documents, as asked by the organization.
Once you complete all the registration processes, you can select from the organization's wide range of single-father grants.
You may also get better options than you have set eyes on if you take proper counseling from their officials, as their main aim is to benefit less fortunate citizens with their grants and scholarships.
Must Read: Get Help with baby items for low income families
Conclusion
In this article, we have dedicated our research to single father assistance and related help for single dads. We have provided you with the latest trends and information, offering programs to account for your financial condition while having single parenting or managing your fatherhood alone.
FAQs
Do single dads get any benefits?
Under exceptional circumstances, single dads can benefit from childcare, housing assistance, Medicaid, and other necessary expenses by several federal and non-federal organizations.
How to raise a baby as a single father?
You can check the available assistance and grants for single fathers; many charity organizations, NGOs, and government schemes provide the help. It's a responsibility with challenges, but equally fruitful for being a single father.
Can a single dad raise a girl?
Yes, a single dad can raise a girl or his daughter since parenting is not gender-specific, and there can be some challenges while your child grows. Still, with love, patience, and dedication, single fathers can provide enough nurturing and development of the daughter child.