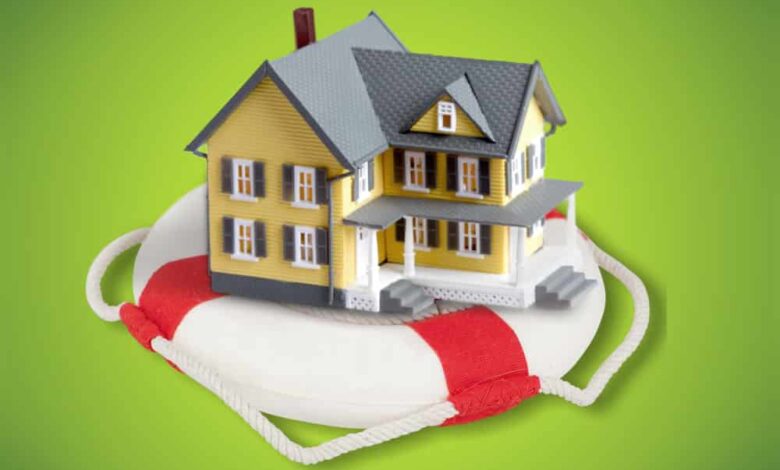 The average benefit amount is $4200 per household under the Broward Rental Assistance, which the Broward County Family Success Division (BCFSD) provides. In addition, if you're short of rent and rolled by the financial crisis, you may apply for rental assistance from various federal and non-federal platforms.
Over 30,000 households have applied for (Rental Assistance Broward County) since the COVID-19 pandemic began. This showcases the rising demand for rented homes since many people in Broward County suffer without the proper roof shell.
Broward County Rental Assistance
Over 70 million in rental assistance have been spent each year by the Broward County Family Success Division to more than 20,000 households since the pandemic. In addition, several other platforms exist, such as churches, non-profits, charities, and government agencies fulfilling your financial requirement.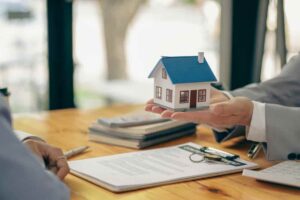 According to the National Low Income Housing Coalition, approximately 27% of the renters are running behind the rent payments in Broward County due to the pandemic hit. However, there are enough sources through which they can repay their rent by getting housing facilitation in their tough times.
More than 7 million renter households are running behind in their rent payments, according to the survey conducted by the U.S. Census Bureau.
See More: List of Apartments That Accept Evictions 2022
Another survey by the U.S. Census Bureau showcases that more than 20% of the people living in Florida are not confident about whether they can pay their following housing rent without any clue about the arrangements.
Within Broward County, there are over 950,00 housing units that include both occupied and non-occupied houses, estimated by the United States Census Bureau.
More than 3000 people are experiencing homelessness on a single night within Broward County, according to the Broward County Homeless Continuum of Care.
Broward County has received almost $53 Million under the Emergency Rental Assistance (ERA) funding; the commission has launched this program for the people affected by the COVID-19 Pandemic.
We have short several programs that provide Broward County rental Assistance, with their address and contact number; you can easily connect with them for financial support, and they can provide you with basic information about the eligibility and application process.
See More: Get Single Father Help With Housing Grants
| Sr No. | Organization Name | Address | Description | Contact Information |
| --- | --- | --- | --- | --- |
| 1 | Hope South Florida | 1203 N Federal Hwy, #1, Hollywood, FL 33020 | Phone: (954) 566-2311 | A faith-based nonprofit organization that provides assistance to homeless and hurting individuals and families in Broward County. |
| 2 | Gulf Stream Baptist Association | 3800 S Congress Ave, Boynton Beach, FL 33426 | Phone: (561) 738-1533 | A faith-based nonprofit organization that assists homeless and hurting individuals and families in Broward County. |
| 3 | Housing Authority of Broward County and the City of Fort Lauderdale | 4780 N State Road 7, Lauderdale Lakes, FL 33319 | Phone: (954) 739-1114 | A faith-based organization that assists individuals and families in Palm Beach and Broward Counties. |
| 4 | Broward Homeless Initiative Partnership Division | 900 NW 31st Ave, Suite 2000, Fort Lauderdale, FL 33311 | Phone: (954) 357-6101 | A department within the Broward County Human Services Department that is responsible for coordinating services and programs to address homelessness in Broward County. |
| 5 | Legal Aid Service of Broward County Inc. | 491 N State Road 7, Plantation, FL 33317 | Phone: (954) 765-8950 | A nonprofit organization that provides legal assistance and representation to low-income individuals and families in Broward County. |
| 6 | Hope Outreach Center | 4700 SW 64th Ave, Davie, FL 33314 | Phone: (954) 321-0909 | A department within the Broward County Human Services Department coordinates services and programs to address homelessness in Broward County. |
Such Broward County Rental Assistance help prevent eviction and homelessness and contributes toward the equal growth of those in need struggling to pay their housing rents.
See More: Rent Assistance For Disabled Adults
Broward Rental Assistance Programs: Get Paid for House
People staying in emergency shelters, transitional housing, or unsheltered places such as streets, parks, roadsides, or cars can benefit from these Broward rental assistance programs. Since they struggle for basic survival, life necessity, and suffering, managing ends meets.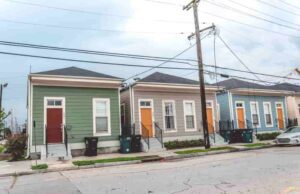 Several programs offered by the government and non-government community, charity organizations, NGOs, and other social welfare groups come up-front to rescue these vulnerable people.
See More: Churches That Help With Rent Near Me & Pay Bills
The following programs provide Broward County rental assistance to extend their hands for social goods and help poor people pay their housing rent with financial support. You can get the payable rent and apply for the waiver for your housing rental debts.
See More: I Need Help Paying My Rent Before I Get Evicted
The Broward Rental Assistance Program

You can get up to 12 months of housing rent assistance under this program, funded by the Coronavirus Aid, Relief, and Economic Security (CARES) Act.
The benefits will include assistance with rent, utilities, and other housing expenses; the average amount you receive is around $4200 per household. However, this is variable and based on your eligibility and individual circumstances.

Emergency Rental Assistance (ERA) Program

This government-funded program aims to deliver rental assistance Broward County (ERAP Broward) to eligible people.
Broward County has received around $53 million for rental assistance in the ERA funding (Broward ERAP) due to Covid-19 Pandemic. Along with the rent, you also get utility assistance such as gas, water, sewer line, and other housing-related necessary expenses.

State Housing Initiatives Partnership (SHIP) Program

The Broward County Community Development Division administers this SHIP program offered by the federal state. It funds the local government in Florida for homeownership assistance, rental support, rehabilitation, and homebuyer education.
Under this program, low and moderate-income households are covered and helped by improving their housing conditions and delivering access to affordable housing options, and managing the payable rent and housing debts.

Community Action Agency (CAA) Program

This program provides low income apartments for rent in Broward County, although rather than providing full coverage, they cover a portion of your rental, housing, and utility costs.
Along with Broward rental assistance, they also provide energy and weatherization assistance. In addition, you get case management services to eligible households for your financial stability and overall well-being.

Section 8 Housing Choice Voucher Program

The size of the households and the area's fair market rent (FMR) is considered along with your income to be eligible for Section 8 (Rental Assistance Broward County). You can check out your nearby local public housing authority near you.
The difference between 30% of the household's income and the FMR for the area would be accounted for the total benefit amount for the low income apartments Broward County.
See More: Free Hotel Vouchers For Homeless People
The U.S. Department of Housing and Urban Development (HUD) provides subsidized apartments in Florida and helps house owners offer reduced rents for low-income tenants. Under this HUD, you can quickly get several Broward rental assistance programs to ease your financial burden.
The HUD also provides the Public Housing and Housing Choice Vouchers (Section 8) for low-income households; you can visit your region's local public housing authorities (PHAs) and apply for rental assistance broward county.
See More: Get Home Repair For Senior Citizens Free of Cost
Conclusion
In this article, we have discussed Broward rental assistance programs, including the ERAP Broward, where you can seek financial assistance to pay your rent for housing. Here, you can also get the HUD's programs and several public housing authorities (PHAs) in Broward, Florida. We have listed out a specific organization that can rent low income apartments for rent in Broward County.
FAQs
Who is eligible for rental assistance in Broward County?
Suppose you can meet the income limit, household size, elderly or children in your family, or suffer homelessness or individual disability. In that case, you can apply for rental assistance in Broward County.
How long does it take to get approved for rental assistance in Florida?
You can get the approval in a few days to several weeks; however, during your emergency, you may get assistance as earliest as possible. It is recommended that you should apply for the program earlier and follow up with them.
Can you be evicted in Florida while waiting for rental assistance?
Eviction laws and policies are subject to change and vary by different county; however, many times, the landlord in Florida initiates eviction proceedings against the tenants even before they get the rental assistance.
How much can rent increase in Broward County?
Increase in rent are not usually under the control of the government, and landlords are free to increase rent, however, some municipalities have evicted rent stabilization ordinance, which can limit rent increase to 3% per year.
How much does an eviction cost in Florida?
The eviction cost in Florida ranges between $500 to $5000 or even can go beyond that, depending upon various charges included, such as case filing, court, attorney, and damage and repair costs.