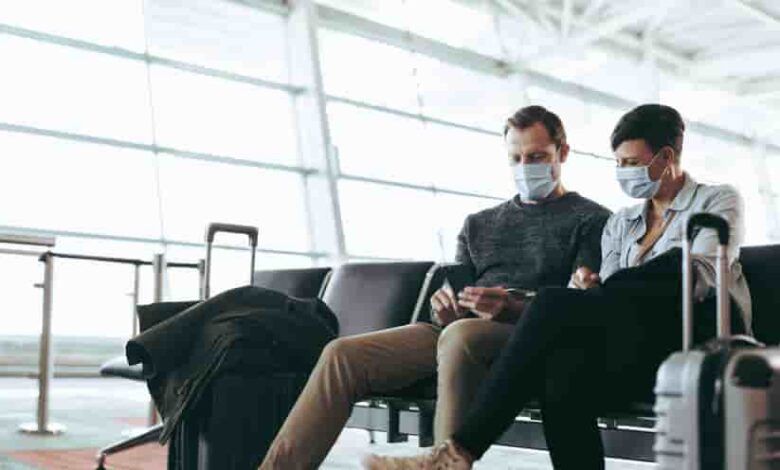 Being stranded won't be stressful anymore. With these stranded travelers assistance Programs, you can reach your destination safely. At least once in our lifetimes, all of us have got lost in what was expected to be a fun road trip. The situation of being stranded without any facilities feels the worse. Stranded travelers assistance programs have been initiated by several agencies and organizations to help stranded travelers out of their misery. Along with these agencies, there are churches that help with travel near me as well that provide stranded travelers assistance.
When one thinks of stranded travelers' assistance, the first thing that comes to our minds is being rescued from a stranded location, but not many know that these programs also provide financial assistance for stranded travelers. Travel aid for the homeless is yet another feature lesser-known of these agencies that provide stranded travelers assistance. Tag along to know more about these programs.
Programs To Contact For Stranded Travelers Assistance
Usually, when we are stuck in an unknown place we tend to ask for a lift from the passers-by but now there is a special wing that can help us get out of the situation. Various non-profit charity organizations have taken the initiative to provide stranded travelers assistance to take them to a safer place. One of the most renowned agencies providing financial assistance for stranded travelers is discussed here.
The Traveler's Aid was primarily a movement that was birthed in St. Louis, Missouri, under the administration of the city's Mayor. The main aim of this movement was to provide stranded travelers assistance. These travelers were generally American pioneers and new immigrants. After his death, several societies were established under the title of Traveler's Aid in almost all the major cities of the United States of America to facilitate those in need.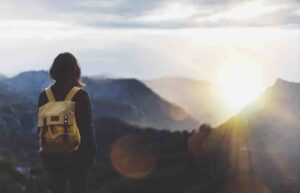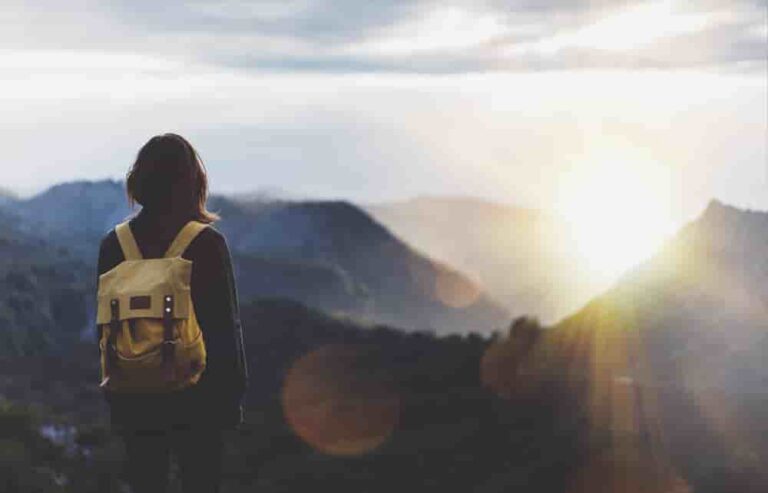 These programs primarily took special care of women and children from those who were to take advantage of their situation. Major Traveler's Aid Societies like The Traveler's Aid Society New York provided their services in places where chances of such things happening were the most. They provided their services at places like piers and train stations to make stranded travelers feel a sense of safety.
Most of the Traveler's Aid societies have been established and are being administered by religious organizations but their services were never limited to people of faith. They extended their helping hand to everyone regardless of their beliefs and opposing faiths. It is also the oldest social welfare organization in the United States of America and too, non-religious. The founder of the New York office dreamt of uniting all the Traveler's Aid Societies around the nation to increase efficiency and establish a national association.
Earlier, the organization was known only for providing stranded travelers assistance, but in recent years, not only do they help with financial assistance for stranded travelers but also provide shelter for the transitionally homeless, transitional housing, job training, and counseling opportunities, local transportation assistance, and several other services.
Who Is Eligible For Traveler's Aid Stranded Traveler's Assistance Programs?
As said earlier, Traveler's Aid prefers women's and children's safety. Thus, it primarily makes them eligible for the stranded travelers' assistance programs. Other citizens that are deemed eligible for these programs that provide financial assistance for stranded travelers are ones that require special attention. Some agencies that are affiliated with the title offer specially curated programs for veterans, senior citizens, families, and individuals.
Other than that, people with special needs, like the disabled, are also taken care of under specific programs. Along with helping stranded travelers reach safety, Traveler's Aid also aims at abolishing homelessness and unemployment. In this context, stranded people need help getting home or those on the verge of eviction, and unemployed citizens are also eligible for Traveler's Aid Stranded Traveler's Assistance Program.
Traveler's Aid offers a range of housing options, job training, employment opportunities, food assistance, and other resources to help the citizens of our country in their times of crisis. However, the funding, services, and hours of service might vary depending on the resources and availability of funding, eligibility of the applicant, and location of the applicant.
To avail, of the benefits of the programs offered by the organization, you only need to register yourself at the organization's local office in your area of residence.
Facilities Provided Under The Stranded Travelers Assistance Program
When you have gotten yourself registered as a member, you automatically become entitled to certain facilities offered by the agency. These facilities are provided to the organization's members whenever they are in a crisis. The services include: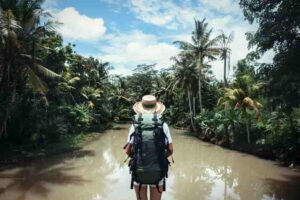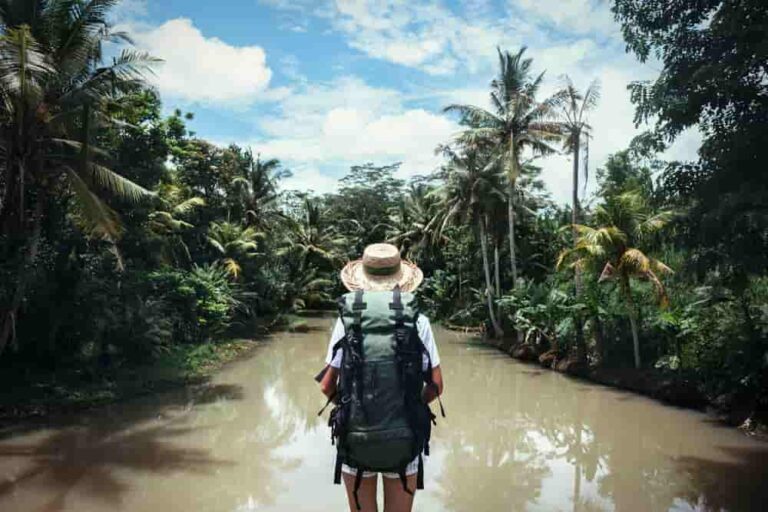 One-Way Bus Tickets: One Way Bust tickets are provided to the members when they participate in programs, fulfill the pending eligibility, and currently if you are present in Washington D.C., that too is the metropolitan area. This has nothing to do with eligibility but the resources. Currently, resources are available in the area of D.C.
Train and/or plane tickets: Train and/or plane tickets are not provided to the applicants or the members in any situation under the Stranded Travelers Assistance Program.
Transportation for funerals or medical emergencies does not qualify for help under the program either.
The Traveler's Aid Airport Programs assist people who need to get to the airport but these programs have limited resources and are also not entitled to provide any kind of bus tickets.
Stranded Travelers Assistance is only provided to members traveling within the United States of America borders. The benefits of these programs hold no eligibility outside the nation while the member is on an international tour.
While at the airport, members are provided with assistance for navigating through the airport.
Meet and assist services are employed once the member has requested for it via e-mail.
Translation assistance for non-native members in certain situations and directions within the airport and surroundings is also provided.
Hence, if you encounter any of the troubles mentioned above, you can straightaway contact Travelers Aid and avail of their services rather than being stranded and suffering. You will also be provided with a detailed note of programs and services they have to offer at the time of registration, which will make it easier for you to understand the organization's functioning.
Must Read: Government Assistance For Car Repairs Programs
Churches That Help With Travel Near Me
Not only are non-profit charity organizations or Travelers Aid agencies that provide travel aid for the homeless, seniors, disabled, and less fortunate, but churches, too, play a major role in assisting people to reach their destination safely. I know at least 3 churches that help with travel near me. Similarly, every locality has a church that offers such services.
United Methodist Church is not only of the churches that help with travel near me but is also a national church that offers help in every city, county, state, and country of the U.S. This faith-based organization might not be able to provide you with plane or train tickets but it can surely help you with Greyhound bus tickets for an easier and safer traveling journey.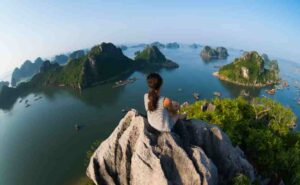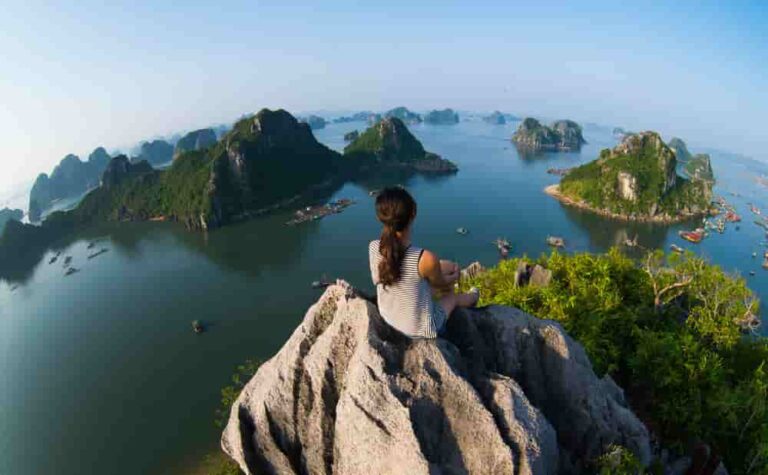 It also provides travel aid for the homeless along with the churches that help with travel near me and you. As it is a national faith-based organization, it works in collaboration with other churches and non-profit organizations that provide stranded travelers assistance. Usually, Greyhound bus tickets are not easily accessible to everyone, but these churches make it easier for laymen to access safer journeys with their stranded travelers' assistance programs.
Another religious organization that provides travel aid for homeless and stranded travelers assistance all around the nation is the Episcopal churches that help with utility bills. It aims at assisting its followers and those in need in their times of crisis. This faith-based organization also provides Greyhound bus tickets to citizens in need. Free bus tickets for the homeless, travel aid for the homeless. stranded travelers assistance is some of the programs that are offered by the Church to help people in need.
It is one of the largest religious fraternities that help with financial assistance for stranded travelers. You can find at least one branch of this church in your city, county, town, or state, as it serves in almost all the nation's states. To receive the required help from this organization, all you got to do is visit their official site or meet them personally by reaching out to their place of administration in your area of residence and narrating to them the problems you are facing.
If they happen to have proper resources to help you, the help will be with you in no time, but if in case they are running short on funds, then you would either be denied or would be asked to seek help from the long list of organizations and churches that help with travel near me and you. Do not worry if this happens; they will also refer you to those agencies so that you will not have to face any further issues or waste your time filling out unnecessary forms.
Society of St. Vincent de Paul
St. Vincent de Paul's Society is pretty much known to everyone around the nation. It is reputed for assisting people n their times of crisis and in emergent times. The organization is not only a faith-based organization but it also is America's one of the largest national charity organizations. In earlier times and even today, the Society of St. Vincent de Paul assists needy, low-income, poor, and less fortunate citizens of the nation with resources like food, shelter, job opportunities, chances to get educated, everyday meals, and other resources needed to survive on a daily basis.
Apart from these resources, they also help those who feel unsafe while traveling. They also help the financially affected citizens with travel facilities so that they can commute without having to think about the high fares of buses. Their stranded travelers' assistance programs and financial assistance for stranded travelers programs act as a cushion for economically affected classes of society.
You can also reach out for help if you find yourself in a puddle. All you have to do is contact them on their emergency helpline number, and help will be provided to you as soon as possible.
Ways To Get Financial Assistance For Stranded Travelers
Often it happens that while traveling, we get over budget and struggle for the rest of the trip with financial issues, making it impossible for us and everyone to enjoy. But guardian angels always exist!!! You can seek help from these organizations that provide financial assistance for stranded travelers.
Federal Government of United States of America
The United States of America's Department of State promises to provide financial assistance for stranded travelers out of the country. This basically means that if one is facing financial problems in an unknown nation, then he or she can contact the federal government of America to seek financial help. These programs that provide financial assistance for stranded travelers enable travelers to be financially secure overseas in an unknown land.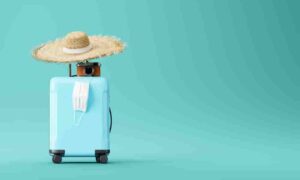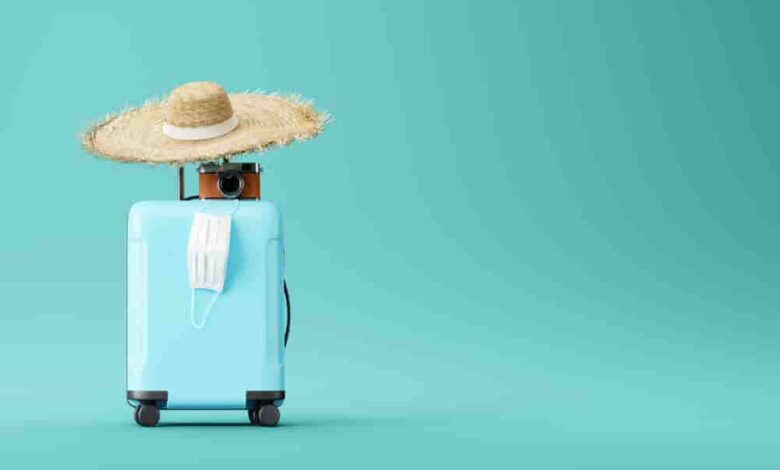 It is rightly said that whenever we are in trouble, the first name that pops up in our heads is our mothers. Similarly, whenever one visits another country that they know nothing about and incur a problem there, the only name that pops up in their heads to seek help from is our embassy. You can contact the Department of State directly to get the required stranded need help getting home here. Troubled Americans or destitute citizens can contact the government and ask their loved ones to send money through the Department's channel.
Once the money is sent by your family or friends, you can go to the nearest U.S. consulate or embassy and get the said amount. No processes are to be followed through to get your money. You just need to go there and ask for it from the concerned authority. They might ask you for some proof, but that is it; without any other hassle, you will have sufficient funds in your hands just in a few minutes.
I know this might sound a little quirky, but I promise it sure is a thing. Several people for whom it is a regular thing to travel both nationally and internationally tend to have taken travel insurance. Travel insurance is basically the money you save all year to spend on a meaningful relaxing trip at the end of the year or whenever it is convenient for you.
Travel insurance is provided by some of the banks. To get more details on that, you would have to have a conversation with your bank regarding the same. Travel insurances and financial assistance for stranded travelers also look into matters like health care.
For instance, if you are traveling abroad, you can take travel insurance, which will enable you to apply for a Global Health Insurance Card. The GHIC or the Global Health Card will entitle you to your medical bills being paid if any medical emergencies are to happen while traveling, irrespective of the country or state you are traveling to.
However, checking the terms and conditions and what the insurance offers is advisable before paying for it. One thing is for sure having travel insurance can save you from being stranded somewhere without money.
Must Read: Top 3 Churches That Help With Bus Tickets
Ask Your Family and Friends
You can always ask your friends and family to chime in, in times of crisis. A financial dip in an unknown place is a huge problem. But this can be solved through various means. Your friends and family members can reach out to you and send you the required funds in several ways. First of all, they can go to their nearest Western Union branch and send the money from there, while you can receive it by doing the same.
Other international money transfer service providers can pull you out of the crisis. MoneyGram and various other transfer options are available that enable you to send money overseas. Not only that, but you can also transfer the funds directly now. Thanks to the advancement in technology.
If you are on a business trip and have run out of funds, you can also ask your employer or banking institution to help you. Companies and organizations that send their staff on work trips are entitled to take care of their employees and see to it that no problem is faced by them.
Organizations That Provide Travel Aid For Homeless
I have mentioned earlier that non-profit organizations and charity foundations provide stranded travelers assistance programs. But not many of us know that there is also a list of programs in the same organization for homeless citizens.
Homeless citizens need to travel as well. Whether in search of a job, commuting to their regular jobs, or going on a house hunt, homeless citizens also have to travel, but they face the most financial crunch. Hence, these organizations facilitate them with travel aid for homeless citizens programs that enable them to get bus tickets for free or at an affordable price so that traveling does not become a problem for them.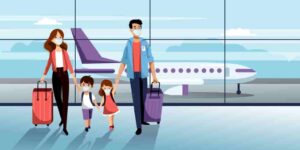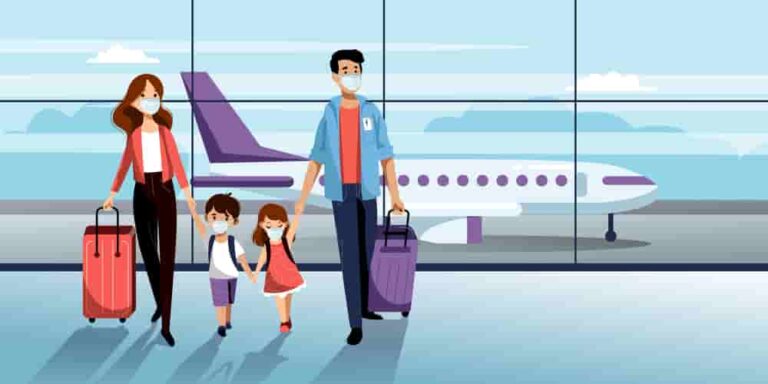 HATAS (Homeless And Travelers Aid Society)
Homeless and Travelers Aid Society is a community project that empathizes with the nation's homeless citizens and is working toward their betterment. Several problems are faced by such citizens, apart from not having a roof over their heads. HATAS acknowledges these problems and offers a helping hand to comfort the homeless with their problems.
The organization provides resources like education, daily meals, job opportunities, health care, security during natural disasters, and other life-saving resources to those who lack a roof over their heads. Along with these resources, they also provide travel aid for the homeless. As the name of the community itself suggests, HATAS takes care of travel aid for the homeless and also of those in stranded situations.
HATAS is just an attempt at bringing the community closer. This is achieved by them providing the lacking with the resources that they lack. You, too, can become a part of this community and avail the benefits of their programs.
The Road Home is a non-profit charity organization that aims to reduce homelessness and indulge them in the community. Two leading causes of the organization are providing human services and travel aid for the homeless. Their housing programs have restored more than 365 families to safe, sound, and healthy houses.
The organization is not a national one but is quite location-specific. It offers its services in the area of greater Salt Lake. Along with eradicating homelessness, they also provide travel aid for the homeless They provide financial assistance for stranded travelers and travel assistance for homeless citizens by providing them with free bus tickets or funds to buy the same.
Salvation Army Stranded Travelers Program
Who does not know about the well-renowned Salvation Army and its life-saving programs? The Salvation Army, just like St. Vincent de Paul, Catholic Charities, and Modest Needs, is a national non-profit charity organization that provides help with various day-to-day required resources such as shelter, food, clothes, housing, and many more. It also has collaborated with Travelers Aid International and Greyhound Bus Company, and together they provide travel aid for the homeless.
The Salvation Army's Stranded Travelers Program assists individuals and families in transit emergencies, offering aid to continue their journey or find shelter. A beacon of hope on the road, they ensure no traveler faces adversity alone.
Stranded citizens on highways or in unknown places can apply for the organization's stranded travelers assistance programs. Stranded Travelers Programs is The Salvation Army's one of the most asked-for programs in several cities, towns, counties, and states. Several destitute travelers have been driven to safer locations with these programs.
All you need to do is visit the nearest Salvation Army Centre and ask for a social worker who will make sure that the traveler that is you is received once you are at a safe place. The organization also sees that the applicant gets a bus ticket or is usually provided one.
Conclusion
Being stranded is never a good feeling; these organizations and agencies understand it clearly. That's why they offer stranded travelers assistance programs to those in need. Churches that help with travel near me, and you have helped several stranded citizens reach safety. They also have often provided financial assistance for stranded travelers in many situations. Travel aid for the homeless has been a matter of concern for several non-profit organizations, so they have come up with ways to eradicate it.
For further information, you can contact the organizations and agencies mentioned above. They would provide a detailed overview of programs and grants that could help you in one way or another.