Donations
The Role Of Food Ministries In Community Service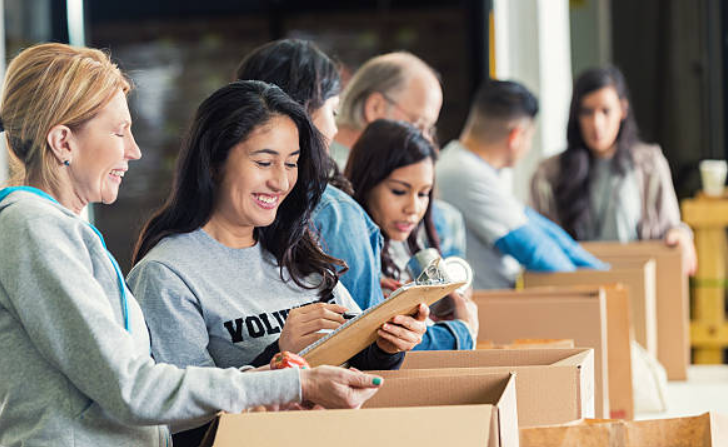 Food ministries, rooted in religious organizations, play a key role in combating food insecurity. Originating as providers of food assistance, they've grown to include services like food pantries, soup kitchens, community gardens, and mobile food banks. Along with these, angel food ministries alternatives offer different approaches to tackle food insecurity. Their evolution allows them to serve a broader range of individuals in need. Understanding their impact is crucial in recognizing their importance and exploring ways to contribute. Stay tuned as we explore the diversity and significance of food ministries in community service.
History of Food Ministries
Food ministries have a rich history that dates back to ancient times. They originated as a way to provide food for those in need, often through religious organizations.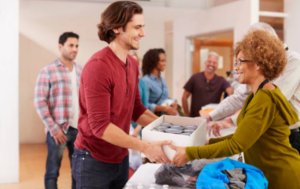 Over the years, food ministries have evolved to meet the changing needs of communities, expanding their services to include food distribution, nutrition education, and advocacy for food justice.
Origin of Food Ministries
When it comes to the origin of food ministries, did you know that they first emerged as a response to the growing need for food assistance in communities?
Food ministries started to take shape as people recognized the increasing number of individuals and families struggling with hunger. They saw the need to provide physical nourishment, hope, and support to those facing food insecurity.
These ministries began with small groups of volunteers who gathered food donations, prepared meals, and distributed them to those in need. Over time, the concept of food ministries expanded, with churches and other organizations joining forces to create larger-scale programs that could reach more people.
Today, food ministries continue to play a vital role in community service, addressing hunger, and fostering a sense of compassion and solidarity among community members.
How Food Ministries Have Evolved
Imagine how much you've grown as a person when you realize the significant transformations food ministries have undergone to serve those in need better.
Over the years, food ministries have evolved from simply providing meals to implementing comprehensive programs that address the root causes of hunger. They have started focusing on immediate relief and long-term solutions such as education, job training, and community development.
Food ministries now understand the importance of empowering individuals and communities by equipping them with the necessary skills and resources to break the cycle of poverty. They have also become more inclusive, catering to diverse dietary needs and cultural preferences.
These ministries have embraced technology, utilizing online platforms and mobile apps to distribute food and connect with volunteers efficiently. Moreover, they have formed partnerships with local farmers, businesses, and government agencies to ensure a sustainable and collaborative approach to fighting hunger.
The evolution of food ministries reflects their commitment to making a lasting impact and creating a more equitable society.
Benefits of Food Ministries
When it comes to food ministries, there are several benefits that you should know about. Firstly, these ministries provide important nutritional benefits to those in need, ensuring they access healthy and nourishing meals.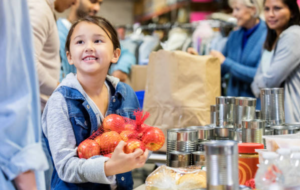 Food ministries also offer emotional benefits by creating a sense of community and support, giving individuals a place where they can find comfort and connection.
So, whether it's through providing nutritious meals or fostering emotional well-being, food ministries play a crucial role in improving the lives of those they serve, an aspect central to the overview of food ministries and food banks.
Nutritional Benefits
You can easily experience the nutritional benefits of food ministries by incorporating fresh and healthy ingredients into your daily meals.
With food ministries, you have access to a wide variety of nutritious foods that can enhance your overall health and well-being. These ministries often provide fresh fruits and vegetables, lean proteins, whole grains, and low-fat dairy products, which are essential for a well-balanced diet.
By including these ingredients in your meals, you can ensure that you're getting the necessary vitamins, minerals, and antioxidants that your body needs to function optimally. Additionally, food ministries often prioritize the distribution of foods that are free from additives, preservatives, and artificial ingredients, promoting a more natural and wholesome approach to eating.
By choosing these healthier options, you can improve your energy levels, support your immune system, and maintain a healthy weight.
Food ministries offer a valuable resource for accessing nutritious ingredients that can contribute to your overall health and well-being.
Emotional Benefits
Food ministries provide nourishment for the body and a source of emotional support and well-being. When you find yourself in a difficult situation or going through a challenging time, receiving a warm meal from a food ministry can bring comfort and solace.
It's not just about the physical act of eating; it's about the sense of care and compassion that comes with it. Knowing that someone took the time to prepare a meal for you can lift your spirits and make you feel valued and loved.
Food ministries can be a lifeline in times of crisis or personal struggles, offering a sense of community and connection. Sharing a meal with others who are going through similar experiences can create a sense of belonging and understanding, reminding you that you are not alone.
The emotional benefits of food ministries, such as how to start a food ministry, go beyond just the immediate relief of hunger; they provide a sense of hope and support that can help individuals navigate through difficult times.
Types of Food Ministries
This discussion explores two types of food ministries: food pantries and meal programs.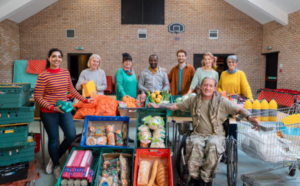 Food pantries are organizations that provide groceries and non-perishable items to individuals and families in need.
On the other hand, meal programs offer prepared meals to those who are unable to access or cook food themselves.
Both of these types of food ministries play a crucial role in ensuring that individuals and communities have access to nutritious food and are able to meet their basic needs.
Food Pantries
With their shelves stocked full of essential groceries, food pantries serve as a lifeline for struggling families in need. When you walk into a food pantry, you're greeted with a sense of relief and hope. The volunteers and staff members work tirelessly to ensure that there's enough food to go around, and they do it with a smile on their faces.
They understand that hunger knows no boundaries and affects people from all walks of life. Whether you're a single parent trying to make ends meet or an elderly person living on a fixed income, the food pantry is there to provide you with the nourishment you need.
The variety of food available is vast, from canned goods and fresh produce to dairy products and bread. They ensure you have access to nutritious meals that'll sustain you and your family.
Food pantries not only provide food, but they also offer a sense of community and support. They create a safe space where individuals can come together, share their stories, and find comfort in knowing that they're not alone.
So, the next time you find yourself in need, remember that there's a food pantry nearby ready to help you.
Meal Programs
Imagine walking into a bustling room filled with the aroma of deliciously prepared meals and the sound of laughter and conversation filling the air. This is the scene at meal programs, where food ministries play a vital role in community service.
These programs provide hot, nutritious meals to individuals and families who may not have access to regular meals. They serve as a gathering place for people from all walks of life to come together and enjoy a warm meal, breaking bread and building connections.
Meal programs not only address the immediate need for food but also create a sense of belonging and support for those who may be facing difficult circumstances. They offer a safe and welcoming environment where everyone is treated with dignity and respect.
Through the efforts of food ministries, meal programs are able to nourish both the body and the soul, fostering a sense of community and hope for a better future.
Conclusion
In conclusion, you now better understand the important role that food ministries play in community service. Throughout history, these ministries have supported and assisted those in need, providing nourishment and hope to individuals and families facing hunger and food insecurity.