Churches Grants
Impact of Gas Card Programs in Churches on Local Communities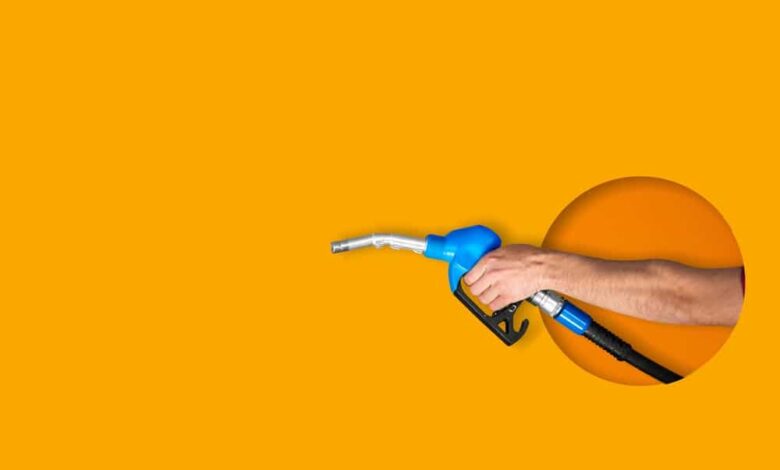 Transportation ensures local community members reach essential services and resources of daily life conveniently and in a timely manner. The basic needs include groceries, healthcare services, education, and employment opportunities, which shows the importance of vehicles in today's time.
With vehicles comes the cost of gasoline or fuel, which requires to be paid regularly. However, many people fail to afford the essential transportation cost despite owning a vehicle during financial hardships and difficulties such as job loss, unemployment, low-income, disaster, or other challenging circumstances. That time Free gas card Programs are the best options for that time.
Short Summary
The retail price for regular-grade gasoline fuel in the United States is around $3.32 / gallon in the current 2023 year. However, every household in the country has different budgets and income levels. Hence, the Gas Card Programs rescue the expensive fuel purchase through enrollment by providing free or reduced-cost fuel to eligible recipients.
Gas Card Programs for Local Communities
Many people facing the financial burden and struggling to meet basic transportation expenses such as gasoline, vehicle maintenance, or repair are recognized and supported by churches and social community help organizations.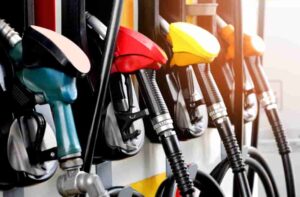 Churches, to spread the Christian faith among the youth and adults, have introduced Gas Card Programs or Gas Vouchers aimed to serve the community members having difficulty affording gas expenses.
This Gas cards and vouchers are specially dedicated to purchasing gasoline or fuel at the gas station free of cost. The churches partner the local business or gas stations and affiliate their gas card services to ease the transaction facilities at the station.
Upon showing the gas cards and applying the functional need, the people will get discounted or free of cost gas or fuel for their vehicle. However, the discount rate and zero-cost fuel vary widely depending upon the location and regional demand of the fuel.
Typically, the Gas card programs have a preloaded amount that can be utilized during a gas purchase at the gas station.
This gas assistance allows low-income families and individuals to balance their out-of-budget expenses and receive the following benefits.
Mobility and Flexibility in Transportation
Access to Employment Opportunities
Attending Medical Appointments
Meeting Other Essential Needs

Grocery Stores
School / Tuition
Usual Outings
Family Touring
To enroll in such church outreach programs or find Gas vouchers nearby and fill out the application, you might have to produce specific documentation and meet the following eligibility criteria.
Driving Licence of Your Own
Income Proof
Residency address of USA.
Insurance Papers
Medicaid / Medicare Registration Card
Vehicle Registration
Features of the Gas Card Program
We can provide you with the general information cast on features designed for the Gas Card Program, however, they can vary depending on the policies of the different centers and agencies.
Preloaded Gas Cards or Vouchers

Eligible recipients of the program can get these cards distributed by several supporting organizations, including churches, community help centers, nonprofit organizations, and other social welfare platforms.

Donations and Funding

The gas card program enrollment is free of cost, however, such schemes offered by non-federal organizations or NGOs heavily rely on donation and funding. The federal programs are still not that dependent on external funds.

Participating Gas Stations

This is basically an affiliation to how churches supporting gas card programs ensure the serving; the providers have partnerships with several gas stations and allow the eligible recipient to use the card for the transaction during the purchase.

Eligibility Criteria

Although different agencies and centers might have their checklist, generally, the eligibility includes income level, existing property, employment status, residency requirements, a pre-enrolled federal program, and other specific circumstances.

Limited Usage and Validity

Gas cards also have limitations on their applications and usage; you might be unable to purchase anything except gas or fuel for your vehicle. The gas cards also have an expiration validity, which means after a certain period, the card would stop applying to the gas stations, and you might require to upgrade it.

Program Monitoring and Evaluation

The card providers have set separate monitoring mechanisms to evaluate and measure the number of people served, the total amount of deductions, reliability, and eligible recipients to ensure the program's effectiveness.
Gas Card Programs Offered by Churches: Analysis
Multiple churches in the United States offer Gas Card Programs to ease the traveling and transportation concerns of low-income families and individuals.
According to GasBuddy, the average national gas price is expected to be reduced by nearly 50 cents per gallon. Although, that's not always the case against the income level of middle-class individuals, and it is not forecasted to be increased or decreased frequently.
Some organizations provide Gas Cards; you must go through their official website and take out the latest updates.
The Salvation Army
Catholic Charities
St. Vincent De Paul
United Way Church
United Methodist Church
Along with the churches that provide transportation assistance and free fuel, other organizations also provide a good deal of gas or fuel for your vehicle based on your eligibility.
Non-Emergency Transportation Programs
Community Action Agencies
211 Gas Voucher Programs
Free Gas USA Grants
Essential Commodity for Transportation Program
Based on several factors considered, such as Gas prices, vehicle life, the income of the individuals, supply of fuel, and particular season, we notice that gas card programs positively impact the lives of low-income families and extend their monthly budget.
Conclusion
After understanding the role and importance of transportation in the daily life of local community members, the recognition of churches about the necessity of fuel and gas expenses is appreciable. You can get to know many nonprofit centers and agencies that provide gas card programs and similar schemes that assist with vehicle gasoline expenses.