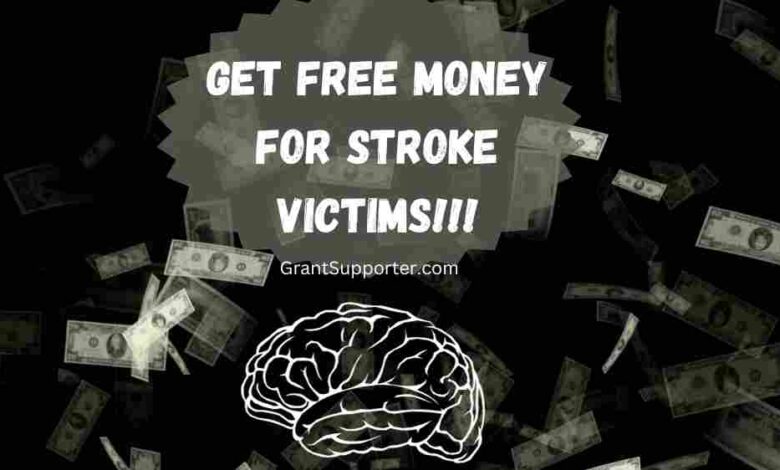 Free money for stroke victims is offered through programs by various organizations like the National Stroke Association and the Assistance Fund. These organizations assist citizens who have suffered a stroke recently and are in need of financial assistance to pay their medical bills and restock their groceries.
Since these organizations are open to everyone, it is crucial to fulfill all the eligibility criteria and submit all the required documents beforehand. To know what criteria you must fulfill and which documents you must submit, you must read along!!!
Free Money For Stroke Victims: Sources
After incurring this significant trauma in their lives, low-income citizens often require time to get back on their feet, especially when their jobs are lost. Here are seven organizations that offer free money for stroke victims that you can seek help from: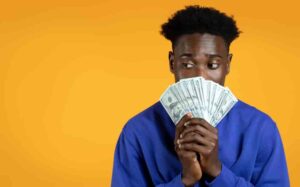 National Stroke Association
The National Stroke Association is a non-profit organization that primarily offers resources, awareness campaigns, and support services. They do not offer financial assistance for stroke victims directly, but you can seek help from them to get information about local organizations that offer help.
American Stroke Association (ASA)
The American Stroke Association is one of the most reputed organizations in research and support for stroke victims. The American Stroke Association (ASA) doesn't appear to award grants to individual patients. However, they publish a guide to help stroke survivors self-manage financial assistance.
Patient Access Network Foundation (PAN)
The Patient Access Network (PAN) Foundation provides financial assistance to underinsured people with life-threatening, chronic, and rare diseases. The PAN Foundation offers almost 70 disease-specific programs to help patients pay for out-of-pocket costs, including:
Deductibles
Co-pays
Coinsurance
Health insurance premiums
Transportation expenses to get to treatment
The Assistance Fund
The Assistance Fund (TAF) is a non-profit organization that helps patients and families with high medical costs. TAF provides financial assistance for copayments, coinsurance, deductibles, and other health-related expenses.
TAF has almost 90 disease programs, each covering FDA-approved medications for a specific disease. You can also get help from government assistance for stroke victims programs to gather as much funding as possible.
HealthWell Foundation
The HealthWell Foundation is a nonprofit organization that provides financial assistance to underinsured patients with chronic or life-altering diseases. The foundation helps patients pay for expenses like prescription drug copayments, health insurance premiums, deductibles, coinsurance, and other out-of-pocket costs.
The HealthWell Foundation was founded in 2003 and is based in Germantown, Maryland. To qualify for assistance, patients must have incomes up to 400–500% of the federal poverty level and receive treatment in the United States. The patients will be eligible to receive up to $15,000 annually.
Modest Needs
Modest Needs is a non-profit organization that offers free money for stroke victims. Their grant programs do not specifically offer financial assistance for stroke victims, but you can benefit from them while facing unexpected or emergency expenses.
When an applicant's responses to the questions asked in the organization's online application indicate that the applicant's household meets the employment and income guidelines, Modest Needs will always allow that applicant to apply for a Self-Sufficiency grant. You can check out the rest of the eligibility criteria on their website.
NeedyMeds
This national non-profit offers information on financial assistance programs for those dealing with medical expenses. NeedyMeds also provides a drug discount card and information on patient assistance programs.
Their financial assistance for stroke victims program is a diagnosis-based program where applicants are helped based on the severity of their illness as proven by the diagnosis.
The organization also offers help with services like screening, testing, assistive technology, adaptive equipment, home and vehicle repairs and modifications, lodging/housing services, medication expenses, respite care, educational and recreational exercises, and therapeutic programs.
While seeking the other stuff, it is essential to consider the free Housing Assistance For Stroke Victims and the different rehabilitation centers that empower the people and protect their dignity during difficult recovery times.
Financial Help For Stroke Victims
Several non-profit organizations, like The United Way and the Children's Hemiplegia and Stroke Association (CHASA), offer support services, resources, and assistance to stroke survivors. They also offer financial help for stroke victims. Here are a few more that can help you in crisis: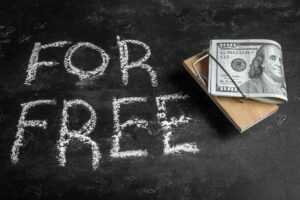 Lions Club International
This community assisting organization often offers financial help for stroke victims. Citizens facing multiple issues like medical expenses, loss of employment, and others can seek help from them.
Their primary focus is on vision and hearing issues, but local initiatives and programs vary by chapter. You can benefit from different assistance programs through different local chapters.
Hospital Charity Care Programs
Charity Care is financial assistance for stroke victims that hospitals offer to help patients with medical bills. Charity care programs provide free or discounted medical care to people who cannot afford to pay for treatment. Charity care includes both inpatient and emergency room services.
You must meet the organization's eligibility criteria to qualify for charity care. In 2023, households under 213% of the Federal Poverty Level qualified for free care, and families under 333% qualified for discounted care. However, every hospital has different policies.
You can get here the 7 Top-Notch Gifts For Stroke Victims and explore the new ideas that can cultivate the essence of presenting meaningfulness to these stroke survivors.
The United Way
The organization offers financial help for stroke victims who struggle to make ends meet while covering medical costs and looking after their families. United Way does not offer the said assistance directly to the applicants.
It provides the necessary help to its local chapters, which is then passed on to those in need. You can find a local chapter affiliated with the organization in your vicinity and reach out for help. The organization is also a valuable resource to find local organizations helping stroke victims financially.
Help Hope Live
Help Hope Live provides monetary aid to patients with life-threatening, chronic, or rare diseases. They engage communities in fundraising for medical crises to ease the financial burden on patients and their families.
Along with free money for stroke victims, the organization also offers other valuable services, partnering with companies like Walgreens and Mobility Works.
Patient Services Incorporated (PSI)
PSI provides financial support to patients with specific chronic illnesses and conditions. They assist with insurance premiums and copayments.
Stroke victims require significant amounts of funds to lead their lives. The medical bills and medicinal requirements can burden the family by adding additional economic stress. The organization can help reduce this pressure.
Find the free stuff for stroke victims from various sources and ensure the benefits are given to you by the federal and non-federal organizations and ASA initiatives, including the health insurance providers.
People Also Ask
Free money for stroke victims is a relatively new concept, which is why there is a lot of confusion around it. Here are answers to the four most frequently asked questions regarding financial aid for stroke victims:
Do you get money if you have a stroke?
Financial help is available through the benefits system. You must fulfill eligibility criteria to gain maximum benefits.
How does the Stroke Association help?
The Stroke Association provides financial support to ensure stroke patients receive the best care and support.
Does Medicare pay for stroke?
Medicare will cover care in a hospital, rehab center, or skilled nursing facility for stroke victims. 
Does insurance cover strokes?
It is prescribed for a family or patient to have a critical illness insurance policy as it covers medical expenses. 
The Bottom Line
Free money for stroke victims helps applicants in unique ways. It enables them to pay their bills, get help in the household, and look after their families. Citizens who have gone through a stroke can benefit from these programs.