Losing a loved one is already harsh, and to add to that, grief hovers the funeral costs. But these are the talks of yesteryears. Now, a few sources offer a chance for free cremation for low-income individuals. These sources help the families of the deceased with funeral costs.
Whether the cost of a coffin or the funeral service charges, everything is covered by these organizations. This way, you can organize a proper farewell for your dear one without burning a hole in your wallet.
Free Cremation For Low-Income Families: An Overview
You can offer a proper and dignified send-off to your loved one with this program of free cremation for low income families.
Free cremations are not offered nationwide, so you must look for the mentioned organizations to seek help from.
There are non-traditional ways, too, like creating a fundraiser or cremating directly, to get help with funeral costs.
Free Cremation For Low-Income Families: The Need Of The Hour
A regular funeral service with all the rites and rituals can cost between $2000 – $12,000. This is a lot to spend and can easily put you under financial strain. Low-income families who already find it difficult to make ends meet can find this situation much more challenging.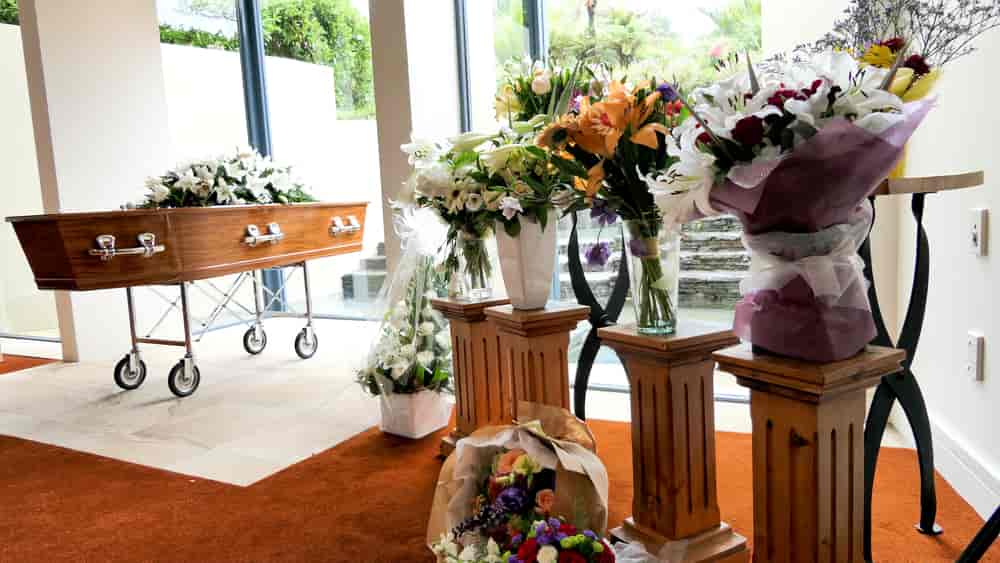 This is why free cremation for low-income families is a much-required solution for the less fortunate. It not only helps the deceased's family but also contributes to the betterment of the community and environment.
You are spreading goodness in the community by providing an opportunity to cremate someone's dear one for free. The fact that cremation uses fewer resources and produces even lesser waste cannot go unnoticed as it releases an insignificant amount of remnants into the environment, essentially taking care of it.
Free Cremations also help reduce the burden on the shoulders of local agencies and town/city administration who would have to bear the cost of disposing of the unclaimed body. Letting your person go unclaimed and receive an undeserved send-off is unbearable, which is why you must register with these low income cremation programs for assistance.
The Department of Veteran's Affairs offers free cremation services. These services include a burial plot, a headstone, a marker, and, if needed, financial assistance for funeral rites to less fortunate families. If a service member dies on active duty or if he/she does not receive a dishonorable discharge, then the deceased's family is eligible for the Burial Benefits Program.
The department also offers the late serviceperson's family a chance to organize a memorial. You can view the details on the official website.
The Survivor's Benefit Program
The Social Security Administration administers the program, offering a one-time amount of $225. The amount is provided to the surviving spouse or child of the deceased. This money might not cover the funeral cost, but it can relieve the family from the financial load.
You must inform the administration about the death to avail of the benefits. Usually, this process is carried along by the funeral home, where you must provide the deceased's Social Security Number.
Medicaid cares for its applicants while they are alive and cares for their needs even after passing away. The family of the qualifying citizens would not have to pay for the funeral at all. Eligible citizens are offered free funeral services.
Along with the organizations that help with funeral costs, funeral homes are another way to get the final send-off organized without any worries about finances. They offer a number of services ranging from simple cremations to traditional burial services.
A few funeral homes also offer payment plans or financing options to help those struggling to pull off the final rite. There are government funeral homes and private ones; you can begin the search from ground zero and find the most suitable one using the internet and local resources.
Charities That Help With Cremation Costs
Non-profit organizations have always been there to assist those in need, which stays true for funeral assistance. Well-known charity organizations offer resources required for low-income cremation ceremonies.
The Salvation Army
With its family program, the world's largest NGO offers help with funeral costs.
The program provides financial assistance to those needing help with funeral expenses.
Catholic Charities
Catholic Charities offer funeral assistance for low-income families instead of a free funeral.
The organization offers help with cremation costs to eligible applicants.
The American Red Cross
The Disaster Relief Program offered by the American Red Cross provides financial assistance to those in need.
The program also offers help with funeral costs, including transportation and lodging.
United Way
Applicants qualifying with specific eligibility criteria are offered required help with funeral costs.
To get the program's benefits, you must provide proof of income to ensure you have no other means to pay for the funeral.
Non-Traditional Ways To Get A Free Cremation Near Me
The cost of organizing a funeral can skyrocket through your wallet. In such a time of distress, it becomes difficult for the family to handle emotional and financial bearings. You can always try the traditional ways to get free cremation for low-income families, but if you do not succeed, you can also try these non-traditional, non-conventional ways to send your dearest away.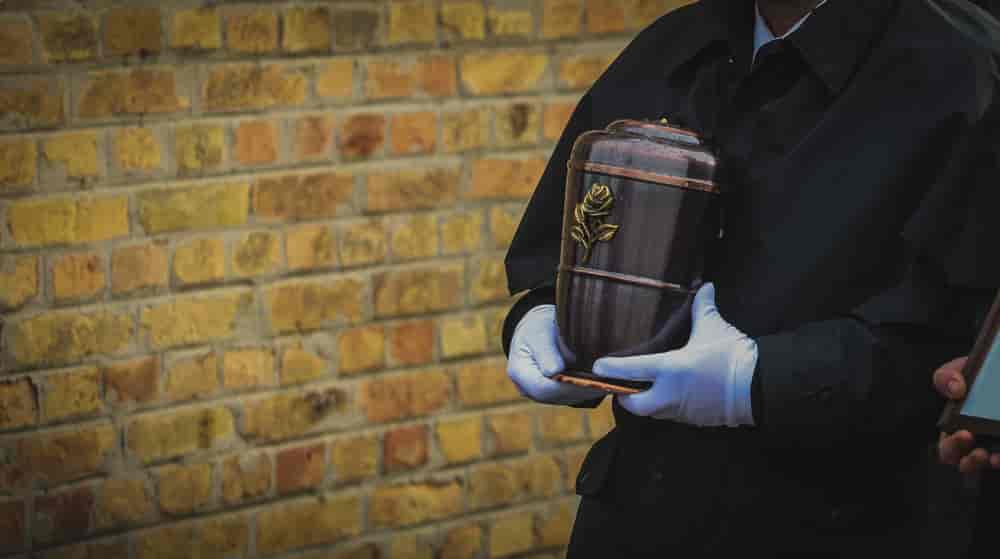 Donate the body to science.
There are a lot of benefits to donating your body to scientific endeavors. It is not only you doing your part in social service, but you can also benefit from it. Almost all organizations pay for the funeral once you complete the donation process.
Institutes like BioGift, Science Care, and Life Quest Anatomical offer no-cost cremation services. These agencies are the easiest way to get a free cremation near me and you.
Cremation usually includes casket charges, embalming costs, urn amount, and cremation charges. Even though it charges less than a burial, it still would cost you $2,000. But you can save up a large amount by directly skipping to the end.
You can directly cremate the deceased without going through the entire process of embalming and casketing. It also saves you a great deal on funeral home charges.
National Funeral Assistance For Low-Income Families Programs
With a dear one gone, the weight of his/her funeral piles up on the emotional weight. However, few programs offer funeral assistance for low income families to lessen their burden and let them have a moment of grief themselves.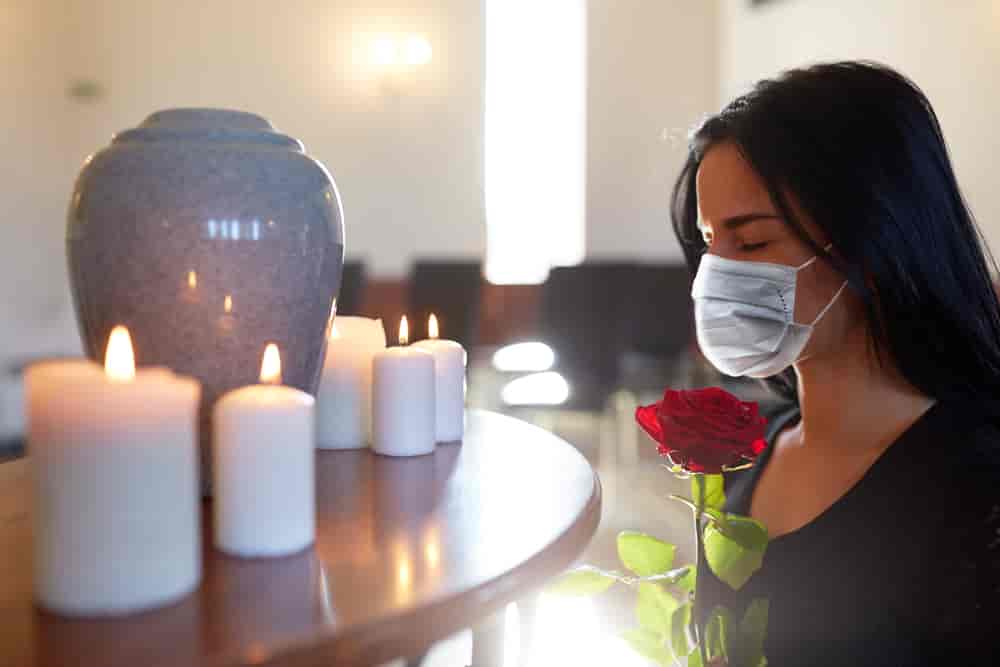 National Funeral Directors Association
The NFDA is a non-profit organization offering free cremations for needy people. They also provide facilities like grief counseling, funeral planning, and other financial assistance programs.
Various local religious groups, community organizations, and other volunteering institutes run the National Funeral Directors Association. You can look for the organization or its local chapter in your area of residence.
Funeral Consumers Alliance
Funeral Consumers Alliance is an organization that assists its consumers plan a funeral. It can get you useful information regarding a low-cost funeral service and provide resources for the same as well. They house funeral guides equipped with planning an almost free cremation for low-income individuals.
They can also get you in touch with funeral homes that offer their services at an affordable price. You can locate one in your vicinity with their FCA locator on their website.
The National Fallen Firefighters Foundation
Quite like the Veterans Program, The National Fallen Firefighters Foundation offers funeral assistance for low-income firefighters and their families. The brave firemen who lost their lives saving others are eligible for this assistance.
The program is designed to help the needy emotionally as well as financially. The foundation also offers several other programs that help the families of the fallen fighters rise back.
Read Also: How Free Cremation in Texas Offers a Helping Hand?
Most states offer free cremation for low-income families. They may have different eligibility criteria to fulfill, but you can surely get some kind of funeral assistance from the state's relief program. You can seek help from your state's authorities and obtain more information on their assistance programs.
Free Cremation For Low-Income California
Meeting your loved one for one last time is painful, and to add to that grief lies the harrowing funeral cost. Numerous families look the other way regarding the traditional funeral and a regular burial service. They prefer to cremate the deceased.
Directly cremating the late can save several thousands of dollars, and to cut that down to zero, these organizations come to the rescue.
California's CalWORKS Program
The California Department of Social Services administers it.
Offers funeral assistance for low-income families.
Citizens who receive public service and meet income requirements and other eligibility criteria qualify for the program.
Omega Society
It works in collaboration with Science Care.
You are required to donate the body of your loved ones.
You can save $600 or more while the company handles all the cremation and ritual costs.
Bottom Line
The final send-off is the toughest as it takes a toll on the surviving near and dear ones. Luckily, some organizations and programs can help with free cremation for low-income families. These organizations help you with finances and can support you emotionally through their counseling sessions.
FAQs
What are the benefits of getting a free cremation for low-income families?
Along with the financial benefit it offers, free cremations also provide its applicants with an opportunity to give a dignified send-off to their dear ones. It also reduces the risk of illegal dumping and abandoning of the dead. Finally, the environmental benefits make it all the more preferable.
What to keep in mind while opting for free cremation services?
When looking for free cremation services, you need to research deeply and check out reviews and recommendations posted by people who have gone through the process.
It is also essential that you realize that no funeral assistance for low income families program would cover the entire cost of the funeral. You must discuss the cost upfront with your service provider.
Usually, the free cremation programs are only offered for a limited time during the year, so you must check if any plans are available.
How much financial assistance can I receive for funeral costs?
It is important to know that the free cremation programs may not cover the entire cost of the funeral. The coverage varies from state to state and also on the organization you are seeking help from.
How much time does it take to receive funeral assistance?
The time span depends on the program you apply to. Usually, it takes a few days, but depending on the program, it may take up weeks or months to process the payment.
What type of expenses can Funeral assistance cover?
Preparing for a funeral includes several steps. Usually, the programs offering free cremation for low-income families cover the costs of transportation of the body, preparation, and burial fees, counseling for surviving family members, and payment for cemetery plots or headstones.
Is funeral assistance available in all states?
No, not all states offer free cremations. Although, if you really wish to use the government's services, you can look up on the state's website; if not, you can seek help from other non-profit organizations or national institutes that help with funeral costs.