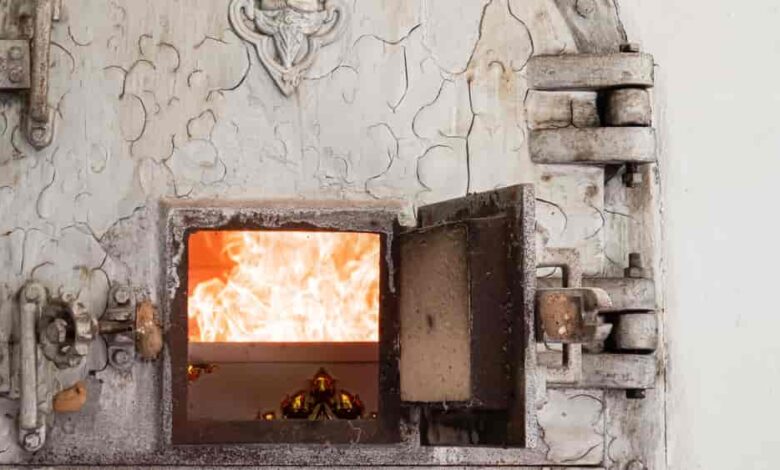 The heaviest casket to lift is that of a baby. Organizing your baby's funeral is the saddest thing a parent has to go through. While it is a tormenting time, practical planning and careful selection of the resources can help you give a good farewell to your child.
Numerous organizations can help you with it. Free cremation for babies is offered to parents who cannot afford the service costs but wish to organize a dignified send-off for their baby.
Free Cremation For Babies: An Overview
Families can get a chance at free cremation for babies through organizations like TEARS and Angel Names Association.
Funeral assistance is offered to parents whose infant lost the battle after 20 weeks of gestation or before 13 years of age.
A free cremation for a stillborn baby is offered through several organizations, but you can also try unusual methods like fundraising to collect enough finances.
Charities That Free Cremation For Babies Program
Sending off your baby is difficult. You must know you do not have to go through the process alone. These charities that offer free cremation for babies can assist you at every step. Such organizations work specifically to help with infant funeral costs.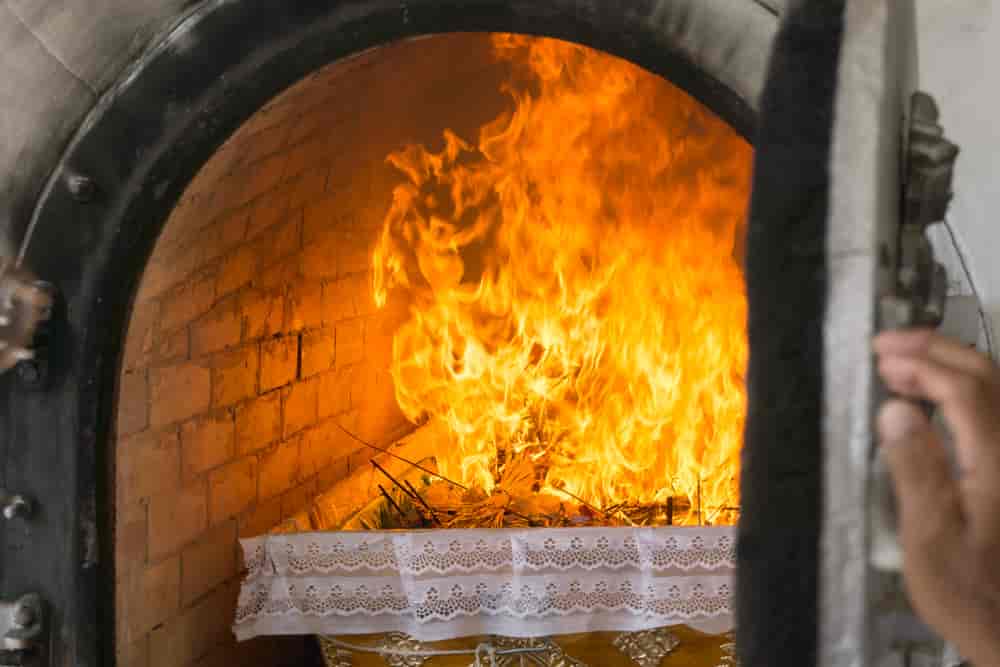 The TEARS Foundation
The TEARS Foundation is a non-profit organization offering support to grieving parents. With the coverage of burial, cremation, and funeral costs, the organization also offers bereavement support with care groups and peer companies.
The organization offers funeral assistance of up to $500 for babies who saw their demise within 20 weeks of gestation to 1 year of their birth. The foundation has also partnered with funeral homes to offer professional assistance during the entire process.
Angel Names Association (ANA)
The organization is your way to ease yourself off of some financial pressure. Angel Names Association is a non-profit organization that helps families process the grief of stillbirth. The organization offers two support programs – SEOLE and GRASP.
SEOLE offers assistance with the autopsy, funeral, burial, and cremation expenses. The charges are leveled with the service provider directly.
GRASP is for uninsured and underinsured parents seeking counseling to process the grief of stillbirth.
Eligibility:
The family must be current residents of the United States.
The baby was at least 20 gestational weeks old, with no respirations, heartbeats, or signs of life.
Infant Loss Resources (ILR)
This resource is popularly working in states like Missouri, Illinois, and Kansas. The main aim of the organization is to educate professionals and support families. It offers funeral assistance to some extent.
Their Infant Loss Family Support Program helps the family of the late baby to cope with their loss. The assistance is offered through telephone, email, peer group support, and commemorative events.
The Finley Project
Specifically working towards the betterment of new mothers, the Finley Project is a non-profit organization that supports grieving mothers.
A mother who has lost her baby within 20 weeks of gestation to 2 years of birth is eligible for the organization's 7-Part Holistic Program.
Emma's Footprints
Known for its emotional and financial support programs, Emma's Footprints is a non-profit organization helping bereft parents walk through their grief journeys. The organization offers its assistance to families in Northwest Pennsylvania explicitly.
Their assistance programs help with funeral and memorialization costs and burial and cremation expenses. Some of the services that Emma's Footprints offers apart from the funeral and memorial assistance are:
Guys Grief
BirthRoot Community Doula Alliance
Care Team
Support Group
Counseling
Care Packages
Final Farewell
Final Farewell is yet another option to get free cremation for babies. Strengthened by multiple donors, government grants, funeral homes, cemeteries, and fundraisers, the organization offers funeral assistance to grieving parents.
Families from Philadelphia can seek help from the organization, however, the organization provides assistance to anyone in need across the country. Although, you need to fulfill the eligibility criteria set under the Charity Policy to get the cost of a full funeral service covered.
Rebecca's Reason
An organization offering financial support for medical and end-of-life expenses, Rebecca's Reason was established by Rebecca's mother to honor Rebecca's death. The organization offers funeral assistance to those in need, but you must register yourself first.
The foundation has offered free cremation for babies worth $74,000 since its establishment in 2016. Any family with a child who passed away before age 13 is eligible for assistance.
Hayden's Helping Hands
Specializing in financial assistance for medical costs, Hayden's Helping Hands offers $1,000 as the grant amount to eligible families. Any family who has lost their child after 20 weeks of gestation is eligible for help with funeral costs.
Over 12 years, the organization has helped several families navigate through their grief. Like Rebecca's Reason, this organization was also established to keep the founder's daughter Hayden's memories alive.
Skylar's Gift Foundation
Skylar's Gift Foundation offers free cremation for babies up to $1,000 to families who cannot organize a dignified send-off for their child. To maximize your chances of getting the help, you must fill in their registration form with utmost specificity.
If you are eligible, the notification will reach you within 4 business days. However, to be eligible, you need to fulfill these criteria:
Your baby was born in or after 22 weeks.
The child passed away from prematurity-related causes.
The baby took its last breath in the NICU.
Applications for assistance cannot be past 14 days from the baby's death.
The parents/families must prove their financial inability.
The baby was under 6 months of age when he/she passed away.
Free Cremation For Stillborn Baby
The average cost of cremating a baby can range from $100 to $500. Along with the additional costs, it may increase to several thousand dollars. Usually, the hospital arranges for the baby's funeral along with those who saw an early death. However, in Texas, there are options for free cremation in Texas for families in need.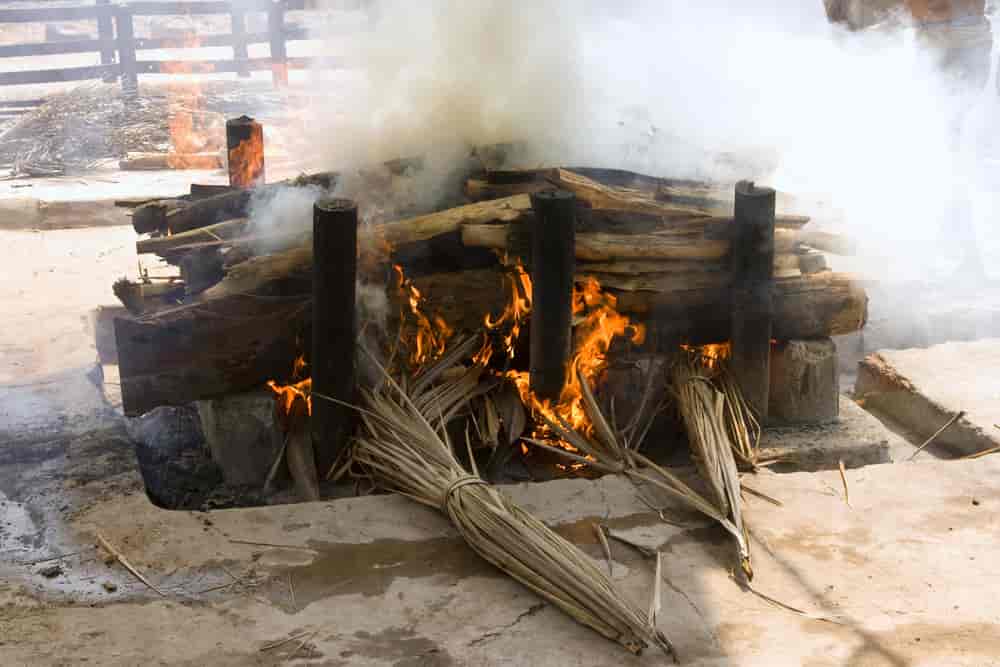 But if you wish to have a separate funeral for your darling, you can organize it independently, which might be a bit more expensive than the hospital one. If your child has passed away within 24 weeks of birth or right after the birth, you are eligible for the free cremation for stillborn baby programs.
Depending on your financial condition, you can apply to organizations that specialize in assisting with funeral rites and rituals while charging a bare minimum or nothing. If you do not wish to seek help from assisting organizations, you can still organize a dignified send-off for your child.
Through these ways, you can gather enough money to organize a decent funeral for your dear child:
Crowdfunding
Memorial registry
Discount options
Bottom Line
The weight of a casket is the heaviest when it's your child's. Parents must know that they are not alone in this process. Organizations like Rebecca's Reason and Skylar's Gift Foundation are there with their free cremation for babies programs to help grieving parents.
FAQs
Can babies get cremated?
Yes, delivered infants and babies are still buried or cremated. The decision is made by the parents. They can opt for a hospital or individual cremation if they decide to cremate their offspring.
Can you cremate a 14-week baby?
Yes, you can cremate a 14-week baby. Any infant's last breath after 20 weeks of gestation can be cremated.
What is the cheapest cremation?
Although cremation is cheaper than burial, it can cost as much as $3,000. This amount consists of several processes like transportation, embalming, and others. However, you can directly cremate, saving hundreds of bucks on the final rites.
What is the age limit to be eligible for free cremation for babies?
The majority of the organization offer free cremation for babies programs to families in need. The eligibility criteria regarding age are that the child must have lost the battle between 20 weeks of gestation and 1 year after birth. However, some organizations offer funeral assistance for children who died before turning 13.
Are baby funerals free?
While it is a debatable question, many organizations offer free funerals. You can check with the funeral director in your town to confirm if you can get an opportunity in the free cremation for babies program.